Super Impulse World's Smallest Hot Wheels Carry Case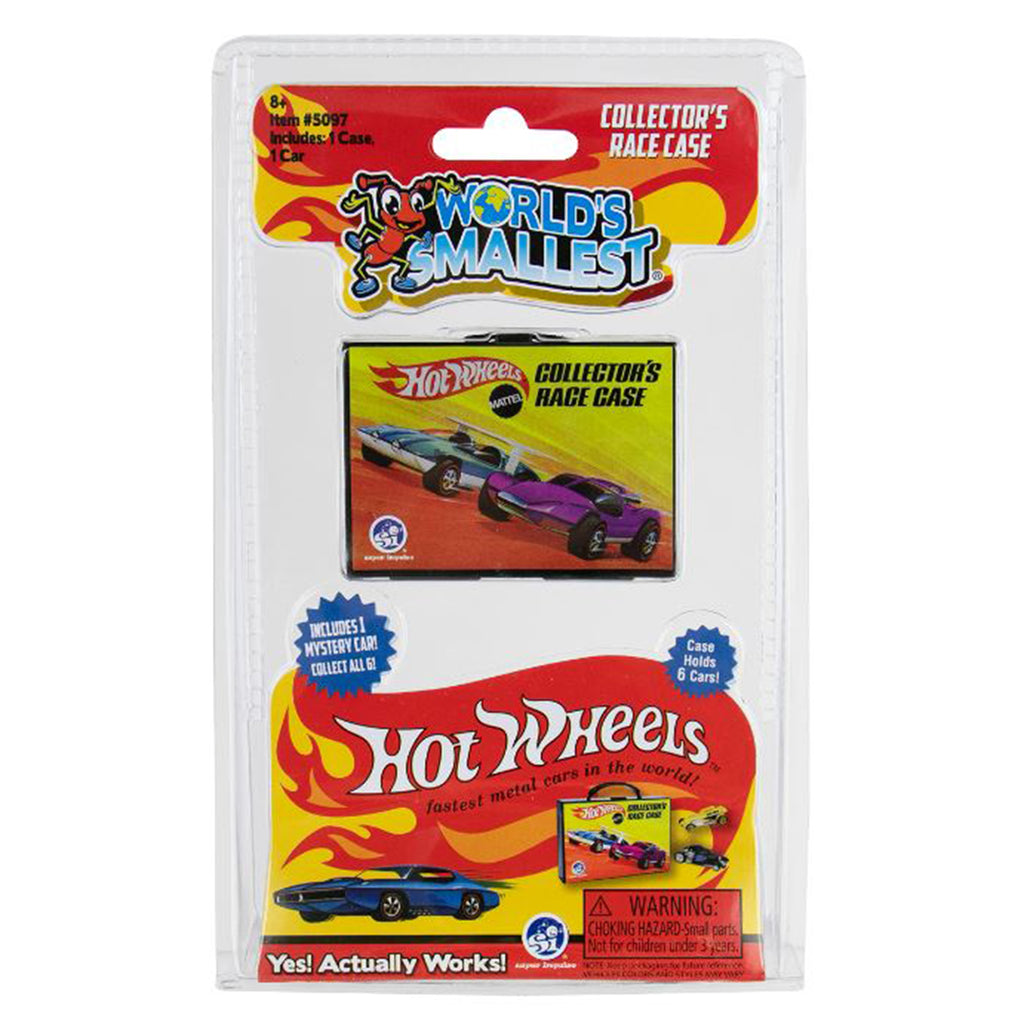 Rev up your imagination and get ready for a miniature world of racing excitement with the Super Impulse World's Smallest Hot Wheels Carry Case! This tiny but mighty carry case is here to take your love for Hot Wheels to a whole new level of fun.
Don't let its small size fool you, because inside this compact case lies a world of adventure. Open it up and discover a collection of the world's smallest Hot Wheels cars, perfectly scaled down for epic racing action. These mini marvels may be tiny, but they pack a punch when it comes to speed and excitement.
The carry case itself is not only a stylish way to store and transport your mini Hot Wheels collection, but it also doubles as a mini playset. Unfold it to reveal a race track complete with twists, turns, and ramps. The possibilities for epic racing adventures are endless!
So, buckle up, grab your tiny Hot Wheels cars, and let the racing action begin! The World's Smallest Hot Wheels Carry Case is ready to fuel your passion for racing and provide hours of entertainment wherever you are. Get ready to be amazed by the big fun packed into this tiny, portable racing world!