Super Impulse World's Smallest Series 6 Blind Box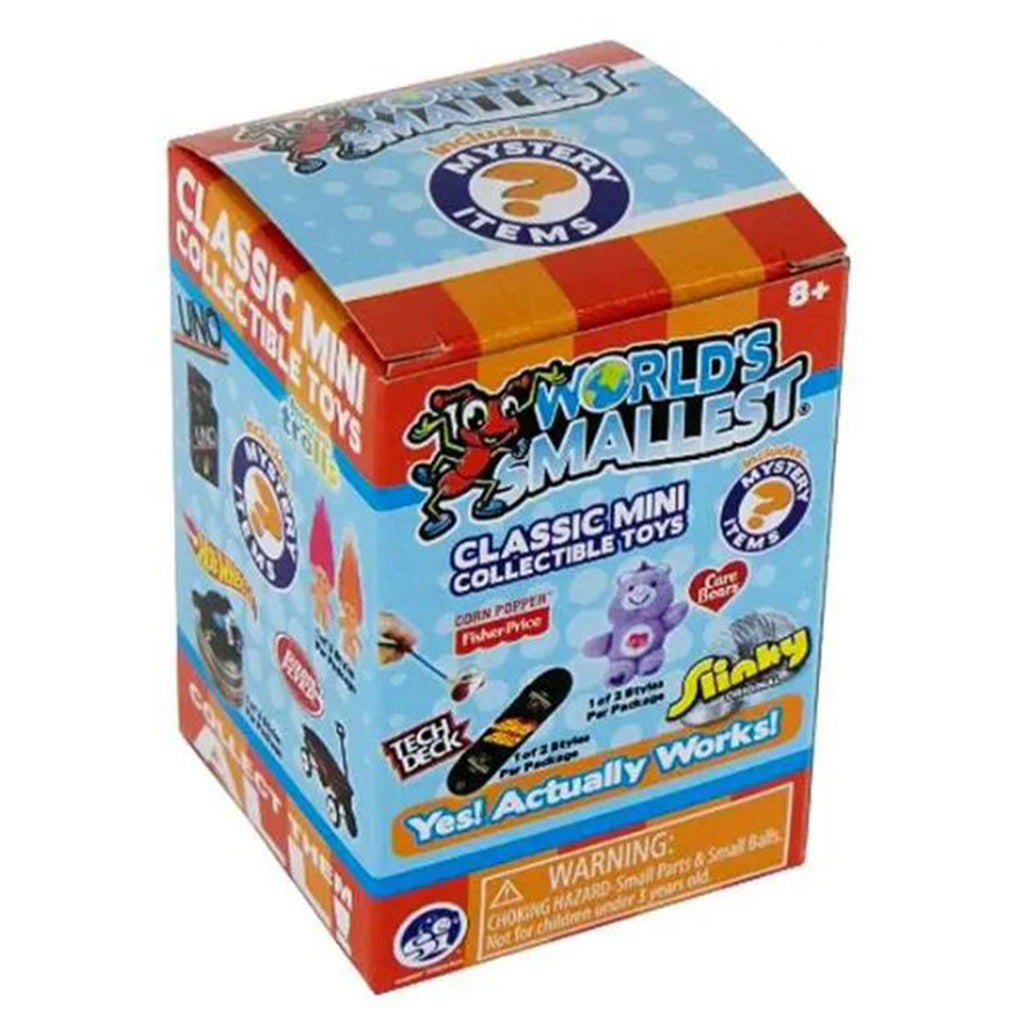 Step into the world of surprise and collectible fun with the Super Impulse World's Smallest Series 6 Blind Box! This miniature marvel brings you a delightful assortment of tiny treasures, each packed with charm and nostalgia.
Inside each blind box, you'll find a surprise World's Smallest toy from Series 6. From iconic miniaturized classics to beloved licensed characters, the possibilities are endless. Will you discover a mini Rubik's Cube, a tiny Etch A Sketch, or a miniature Fisher-Price Chatter Telephone? It's a delightful mystery that adds an extra layer of excitement to the collecting experience.
These mini toys are incredibly detailed and perfectly scaled down to fit in the palm of your hand. They capture the essence and playfulness of their full-sized counterparts, offering a nostalgic trip down memory lane for collectors of all ages.
The World's Smallest Series 6 Blind Box is not just about the surprise of what's inside, but also about the thrill of building a collection. Trade with friends, display them proudly on your shelf, or carry them with you as a pocket-sized reminder of the toys that have captured hearts for generations.
With each blind box, the Super Impulse World's Smallest Series 6 collection grows, creating a sense of anticipation and discovery. It's a delightful way to relive cherished childhood memories or to introduce younger generations to beloved toys from the past.
Unleash the excitement of the unknown, open a blind box, and let the miniature magic unfold with the Super Impulse World's Smallest Series 6 Blind Box. Get ready to embrace the joy of collecting and uncover the hidden surprises within each tiny treasure