Taco Truck Cross Body Bag In Vinyl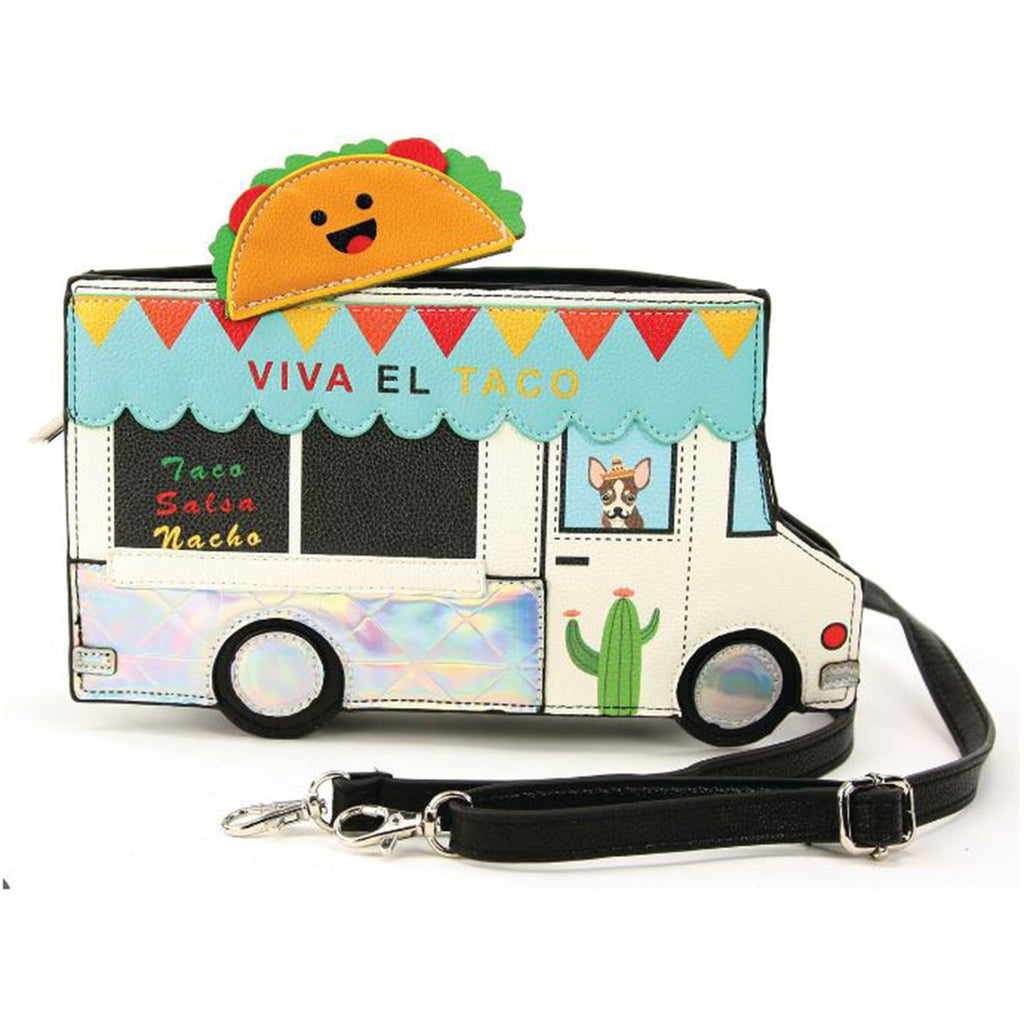 Introducing the Taco Truck Cross Body Bag in Vinyl – a deliciously stylish accessory that will turn heads and spice up your fashion game! Get ready to show off your love for tacos with this eye-catching and playful cross body bag.
The Taco Truck Cross Body Bag is the perfect accessory for taco enthusiasts, foodies, and anyone who wants to add a touch of fun and flavor to their outfit. Crafted from high-quality vinyl material, this bag features a vibrant and detailed design that resembles a charming taco truck. From the colorful exterior to the adorable food truck details, it's a feast for the eyes.
With its compact size and adjustable cross body strap, this bag is not only fashionable but also practical. It allows you to carry your essentials, such as your phone, wallet, keys, and lip balm, while keeping your hands free to devour your favorite tacos. Whether you're strolling through the city, attending a food festival, or meeting friends for a taco feast, this bag is a delightful conversation starter.
Recommended Ages: 12+
Condition: Brand New 
Dimensions: 5" x 8" X Taco Truck Cross Body Bag In Vinyl