Tiger Shark Dark Blue Sea Life Figure Safari Ltd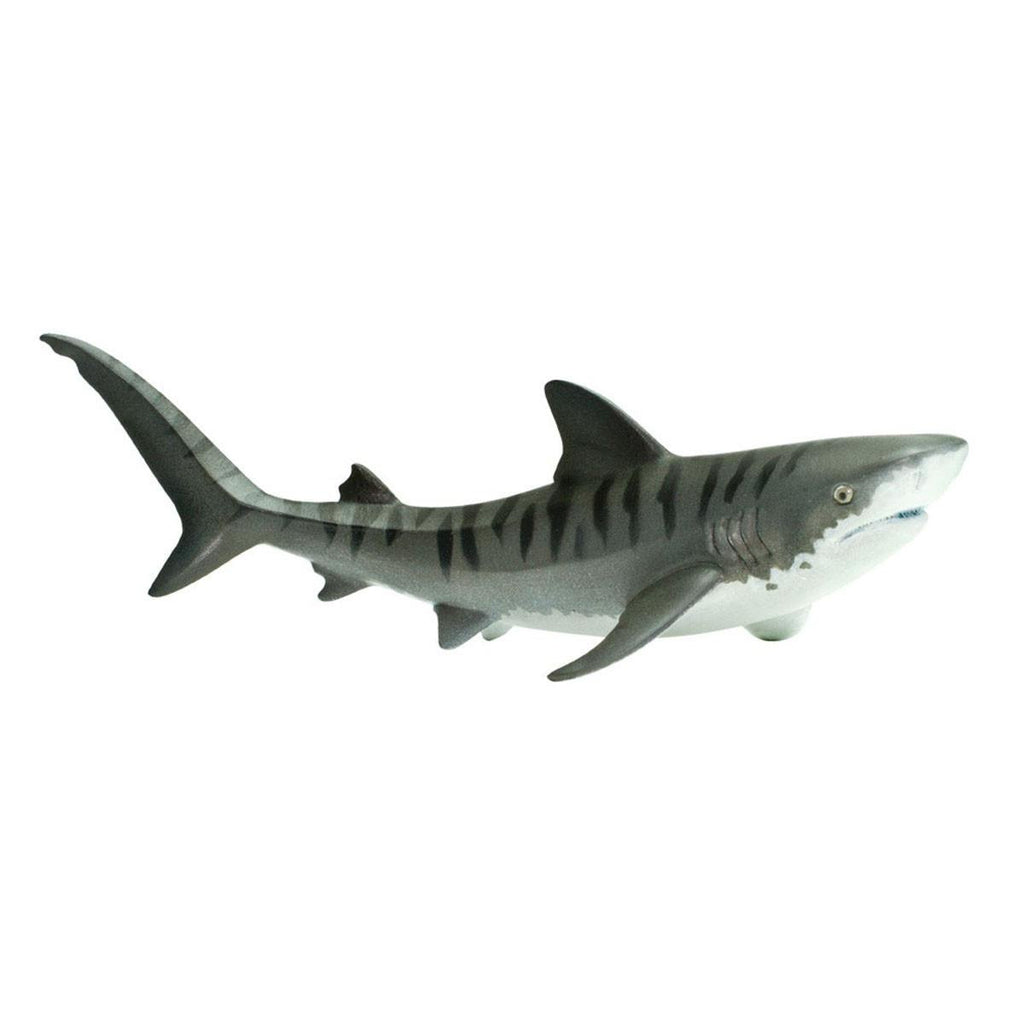 The Tiger Shark is considered one of the most fearsome predators of the sea, and the Safari Ltd Tiger Shark Dark Blue Sea Life Figure perfectly captures its intimidating presence. This realistic figure is beautifully sculpted and painted with intricate details, making it a must-have for collectors and marine life enthusiasts.
Measuring approximately 6 inches long and 2 inches high, this Tiger Shark figure is made with high-quality material that is durable and long-lasting. Its jaws are fully open, displaying its sharp teeth, giving it a menacing look. It is also painted in a beautiful dark grey color, with white accents on its underbelly, making it appear as though it is swimming through the depths of the ocean.
The Tiger Shark Dark Blue Sea Life Figure is not just a decorative piece of art. It is perfect for educational purposes, allowing children and adults alike to learn more about the fascinating world of marine life. This figure is an excellent tool for teaching about the anatomy, behavior, and habitat of the Tiger Shark. Its realistic features make it a great visual aid for presentations or science projects.
In addition to being educational, this Tiger Shark figure also makes a great toy for kids. Its sturdy construction allows it to withstand rough play, and its detailed design makes it more engaging than a traditional plastic toy. Kids can play with it in the bathtub or create their own underwater adventures with other sea life figures from Safari Ltd.
Overall, the Tiger Shark Dark Blue Sea Life Figure from Safari Ltd is an excellent addition to any collection of marine life replicas or educational tools. Its realistic features, durable construction, and engaging design make it a standout figure that will be enjoyed for years to come.
Recommended Age: 3+
Dimensions:   6" x 2" x 2"