Triceratops Great Dinos Figure Safari Ltd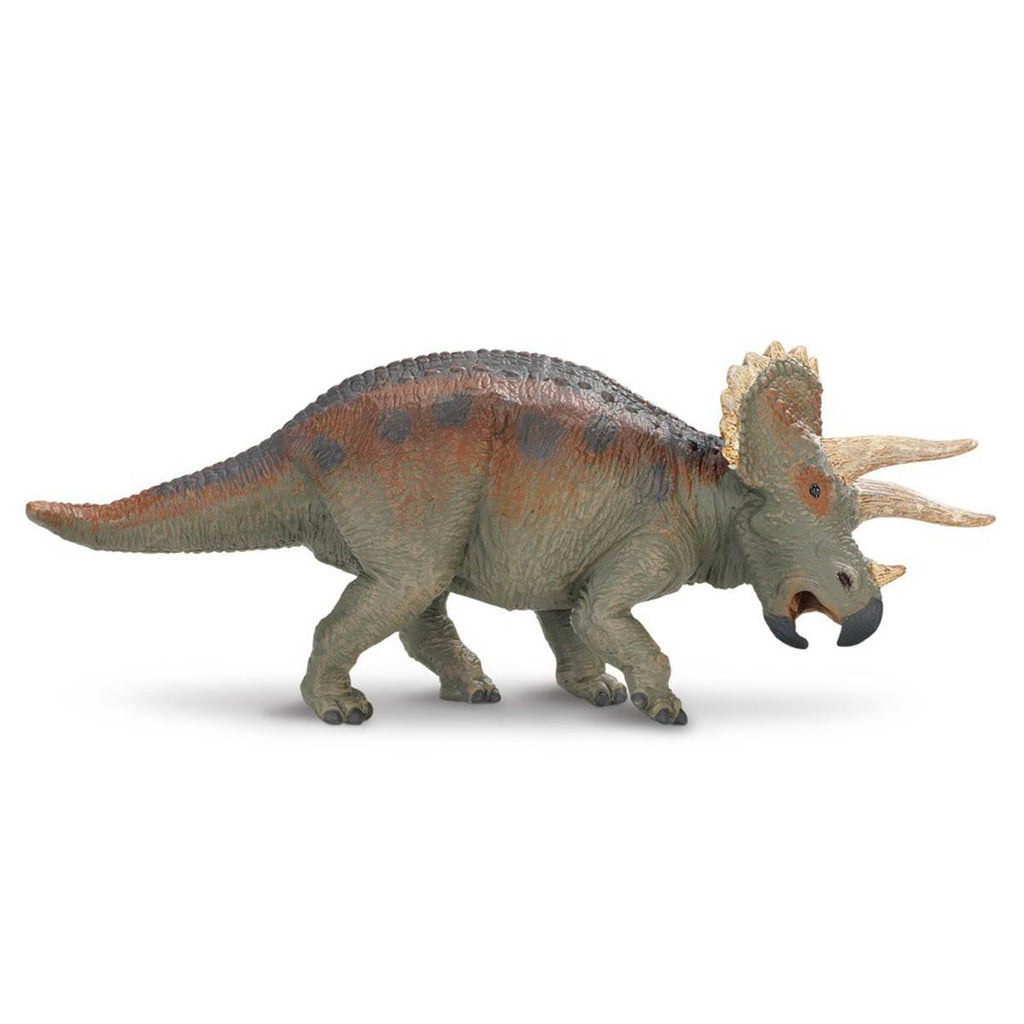 The Triceratops Great Dinos Figure by Safari Ltd is an exquisite addition to collectors' and dinosaur enthusiasts' collections. Featuring a highly-detailed and accurate representation of one of the most iconic dinosaurs, this figure is made with high-quality, non-toxic materials to ensure safety and durability.
The Triceratops is a herbivorous dinosaur that roamed the earth during the Late Cretaceous period around 68 million years ago. With its distinctive three-horned and bony frilled appearance, the Triceratops is easily recognizable and possibly one of the most popular dinosaur species.
This figure captures the Triceratops' unique physical attributes with precision. The horns and frills on its head, shield-like back frill, and the bulky body are all intricately designed. The figure measures 10 inches long and 4 inches high, making it a perfect size to display on shelves and desks.
The Triceratops Great Dinos Figure is part of the Safari Ltd Great Dinos collection, which features a diverse range of dinosaur figures that provide insights into the prehistoric world. This collection is recognized for its attention to detail, realistic sculpting, and highly accurate portrayal of dinosaurs. This figure is not just a toy but also an educational tool that helps children and adults learn about the fascinating world of dinosaurs.
This figure is suitable for children aged 3 and above. It is the ideal gift for enthusiasts and collectors who appreciate the intricate details and history behind the Triceratops. Whether you're looking to expand your collection or want to gift a loved one with a memorable present, the Triceratops Great Dinos Figure is an excellent choice.
Recommended Age: 3+
Dimensions:   10.26" x 2.73" x 4.06"