TY Beanie Babies 2023 Signature Bear Green 9 Inch Plush Figure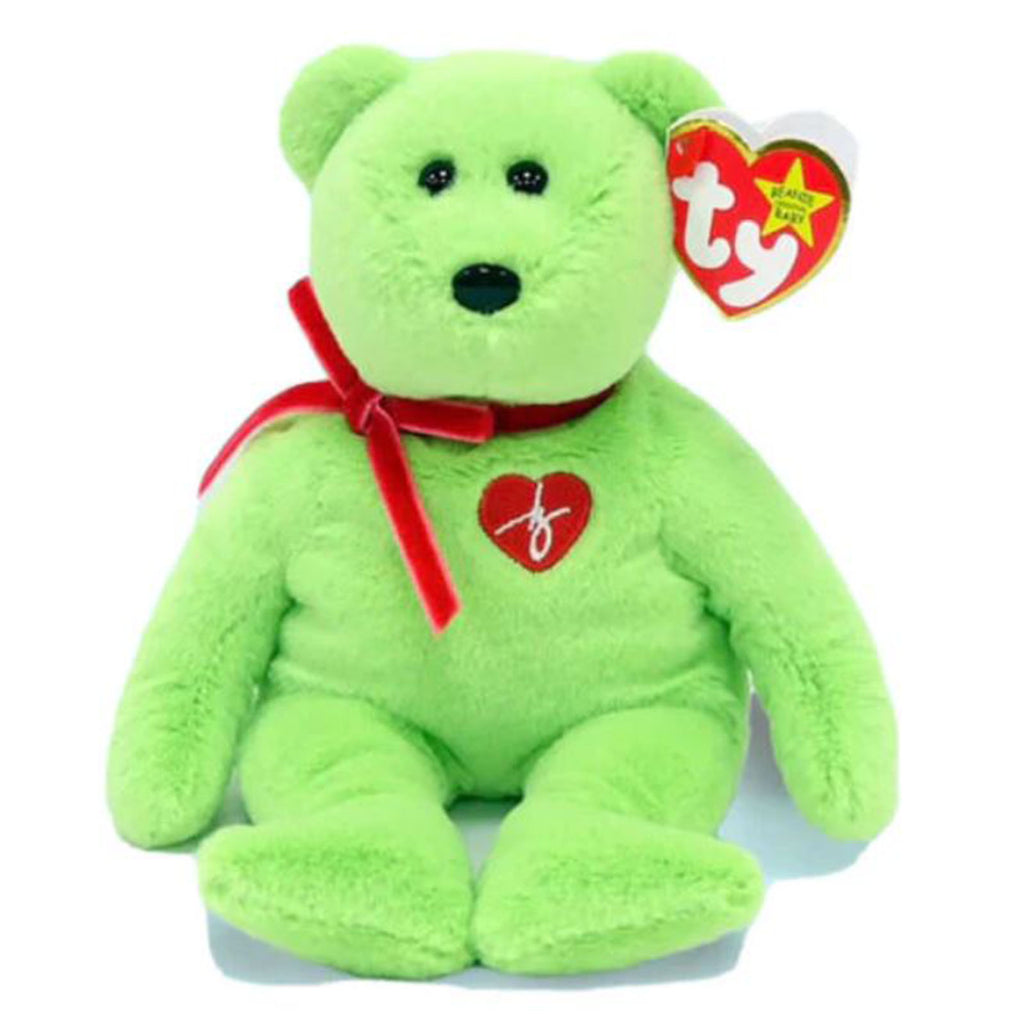 TY Beanie Babies 2023 Signature Bear Green 9 Inch Plush Figure
Features:
Signature Design: The TY Beanie Babies 2023 Signature Bear showcases a timeless design with its classic teddy bear appearance. With its soft green fur, this bear is not only huggable but also eye-catching.

Premium Quality: Crafted with the utmost attention to detail and quality, this plush figure is made from high-quality, child-safe materials to ensure a soft and durable companion for years to come.

Collectible Edition: This 2023 Signature Bear is part of a limited-edition series, making it a highly sought-after collectible for TY Beanie Babies enthusiasts and collectors. Get yours before they're gone!

9 Inches of Cuddly Comfort: Measuring 9 inches in height, this bear is the perfect size for snuggling, displaying on a shelf, or taking on adventures. It's just the right size for both kids and adults to enjoy.

Embroidered Eyes: For added safety and durability, the bear's eyes are embroidered rather than plastic, making it safe for children of all ages.

Bean-Filled: True to its Beanie Babies heritage, this bear is filled with beans, giving it that distinctive plushy feel and allowing it to sit upright on its own.