TY Beanie BabiesSnort II Bull Red 9 Inch Plush Figure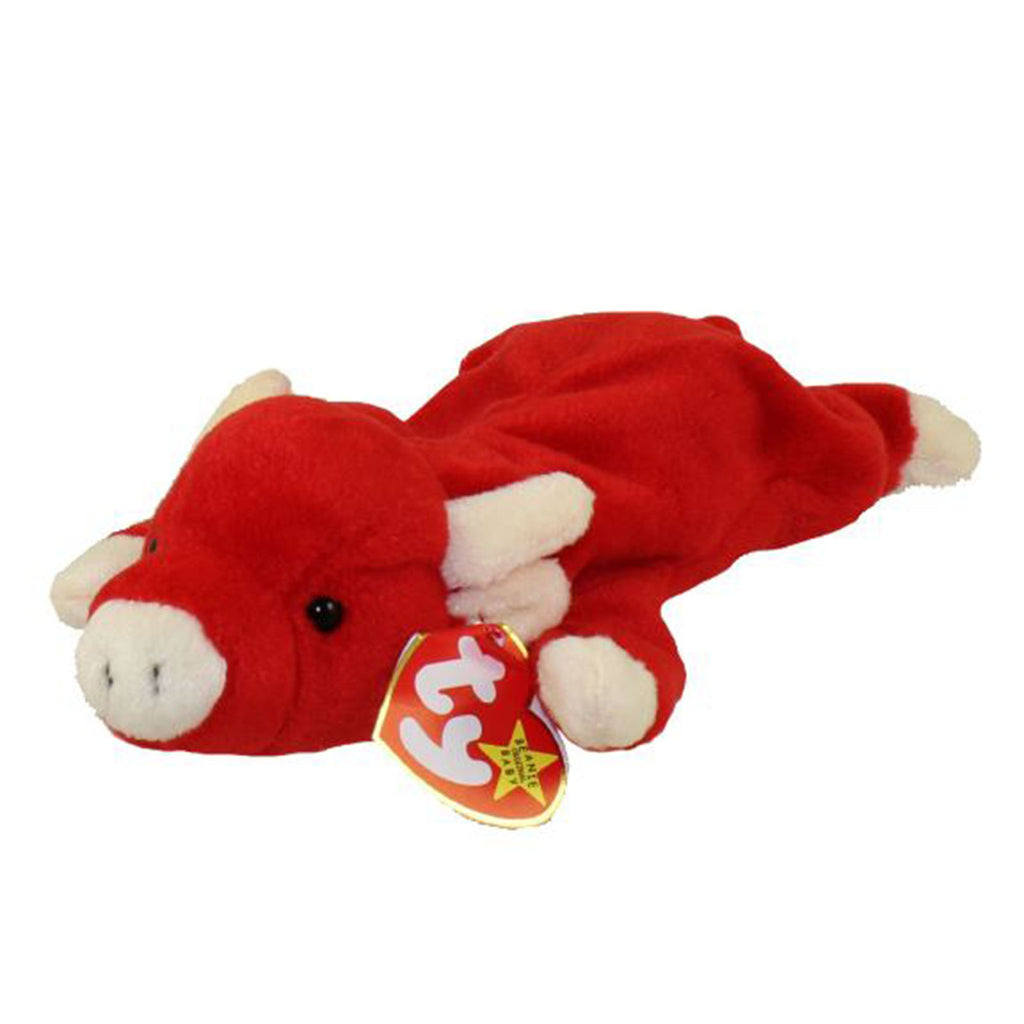 TY Beanie BabiesSnort II Bull Red 9 Inch Plush Figure
Key Features:

Charming Bull Design: Snort II Bull boasts a lovable and true-to-life bull design with its bright red fur and friendly expression. Its attention to detail makes it a standout piece in your plush collection.

Premium Craftsmanship: Crafted with precision and care, this plush figure is made from high-quality, child-safe materials, ensuring it's not only soft and huggable but also built to last.

Limited Edition: Snort II Bull is part of a limited-edition series, adding an element of exclusivity for TY Beanie Babies collectors. Grab this special bull while you can to complete your collection.

Perfect Size: Measuring 9 inches in height, Snort II Bull is a versatile companion suitable for cuddling, displaying, or accompanying you on various adventures. Its size makes it appealing to both children and adults.

Safety First: The bull's eyes are thoughtfully embroidered to ensure safety and durability, making it suitable for children of all ages.

n.