Tyrannosaurus Rex Baby In Egg Wild Safari Dinosaurs Figure Safari Ltd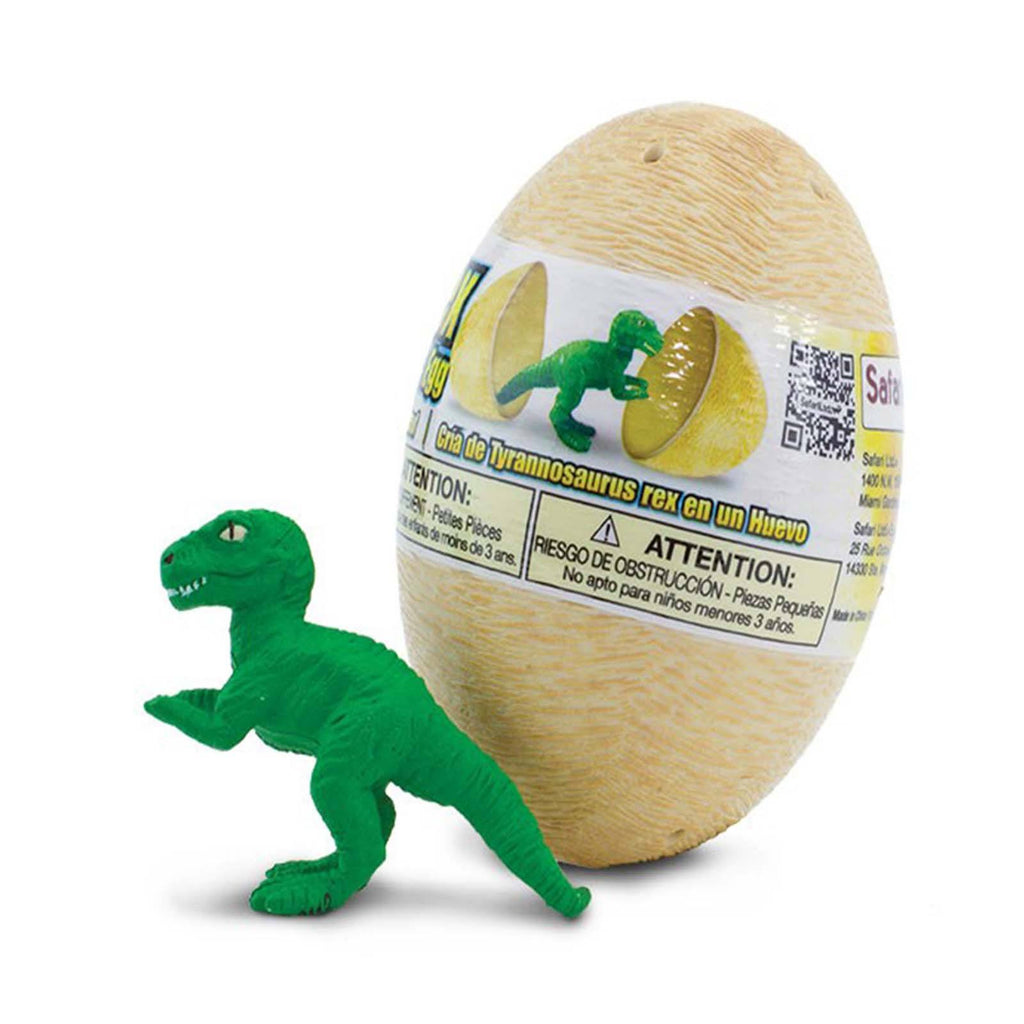 This is a Dino Baby Egg made by the good folks at Safari. Each egg contains one Tyrannosaurus Rex Dino Baby figure! They're super neat and great for any young dinosaur enthusiast.
These are miniature dino figures and the dimensions of the crackable egg are just under 4 inches tall and 2 inches wide. 
Super neat!
Recommended Age: 3+
Condition: Brand New