Tyrannosaurus Rex Great Dinos Figure Safari Ltd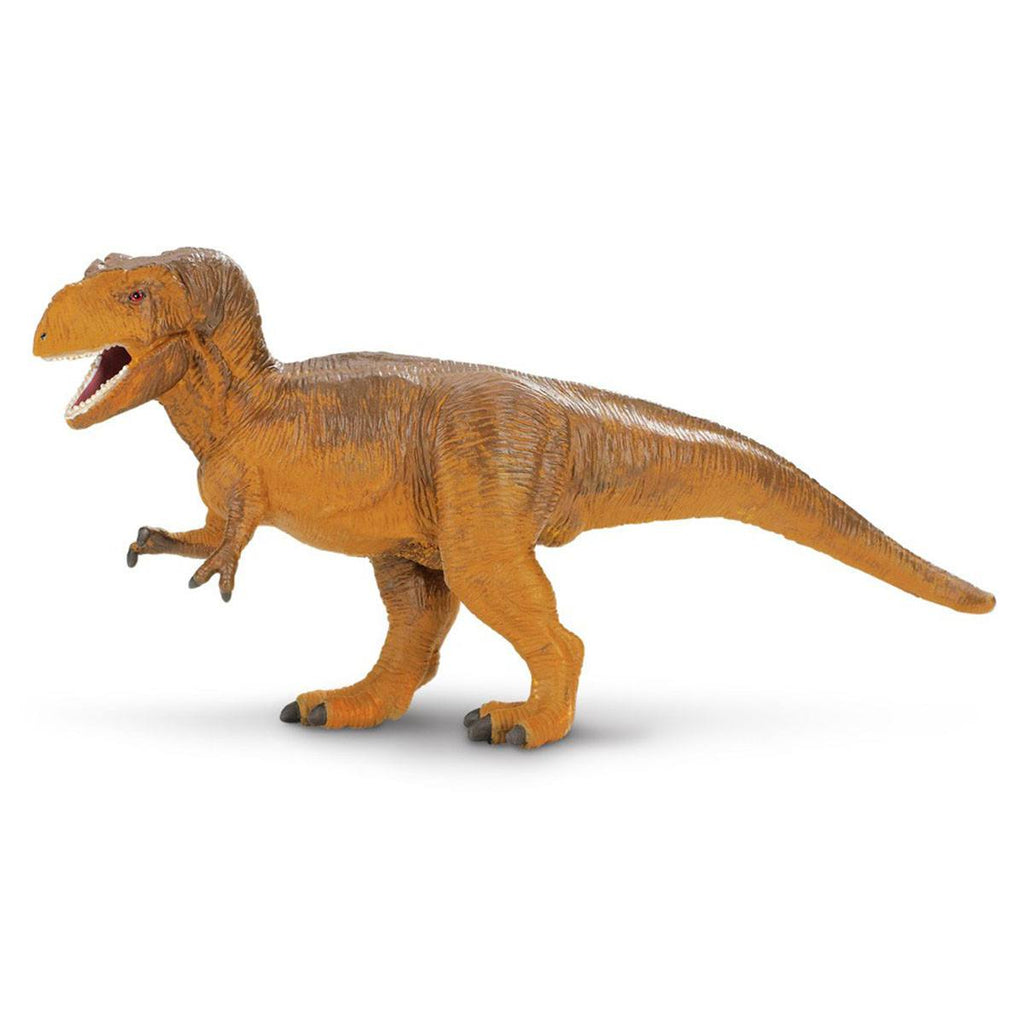 The Tyrannosaurus Rex is one of the most recognizable and beloved dinosaurs in popular culture, and the Great Dinos Figure from Safari Ltd is a highly detailed and beautifully crafted representation of this iconic beast. Measuring 11.9 inches long and 5.6 inches tall, this figure is perfect for collectors, dinosaur enthusiasts, or anyone who wants to add a touch of prehistoric wonder to their home or office.
The attention to detail on this figure is truly impressive. From the T-Rex's fearsome jaws and razor-sharp teeth to the intricate texture of its skin and the powerful muscles of its legs, every aspect of this figure has been carefully sculpted and painted to bring this ancient predator to life. The figure is made from high-quality, non-toxic plastic that is durable and resistant to wear and tear. It is also designed to be poseable, with a hinged jaw and movable arms and legs that allow you to create a variety of dynamic poses and display options.
In addition to its impressive visual appeal, the Tyrannosaurus Rex Great Dinos Figure also has educational value. This makes it a great tool for teachers, parents, or anyone who wants to learn more about these fascinating creatures.
Overall, the Tyrannosaurus Rex Great Dinos Figure from Safari Ltd is a fantastic collectible and educational tool that will delight dinosaur fans of all ages. Whether you're a serious collector or just looking to add some prehistoric flair to your decor, this figure is sure to impress. So why not bring home this iconic creature today and add it to your own personal menagerie of ancient beasts?
Recommended Age: 5+
Dimensions:   11.90" x 3.12" x 5.66"