Ultra Pro Ascension Eternal Card Game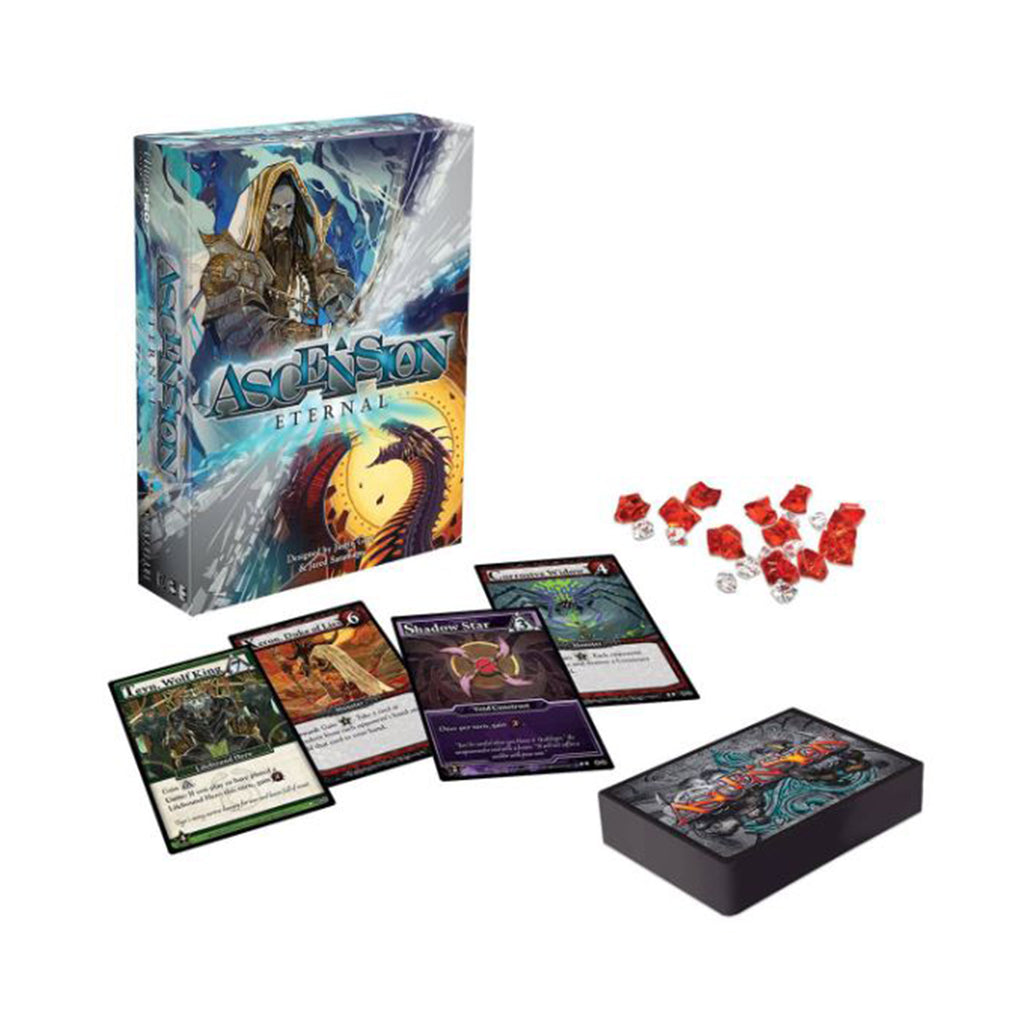 This is Ultra Pro Ascension Eternal Card Game that's produced by the neat folks over at Ultra Pro.
Ascension Eternal is a fast-paced deckbuilding game designed by Magic Pro Tour champions Justin Gary, Rob Dougherty, and Brian Kibler. Ascension is a deckbuilding game in which players draft from public piles of cards to build and strengthen their hands or attack monsters to build their winning Honor score. Deploy a wide variety of strategies unique to every game you play - whether you are a slow & steady point collector or going for an aggressive all-out attack, no game will play the same!
A great gift for any board game fan!
Recommended Age: 14+
Contents: 122 cards, 20 honor tokens, and 1 game board. 
Condition: Brand New