USAopoly Disney Toy Story Deck Building Game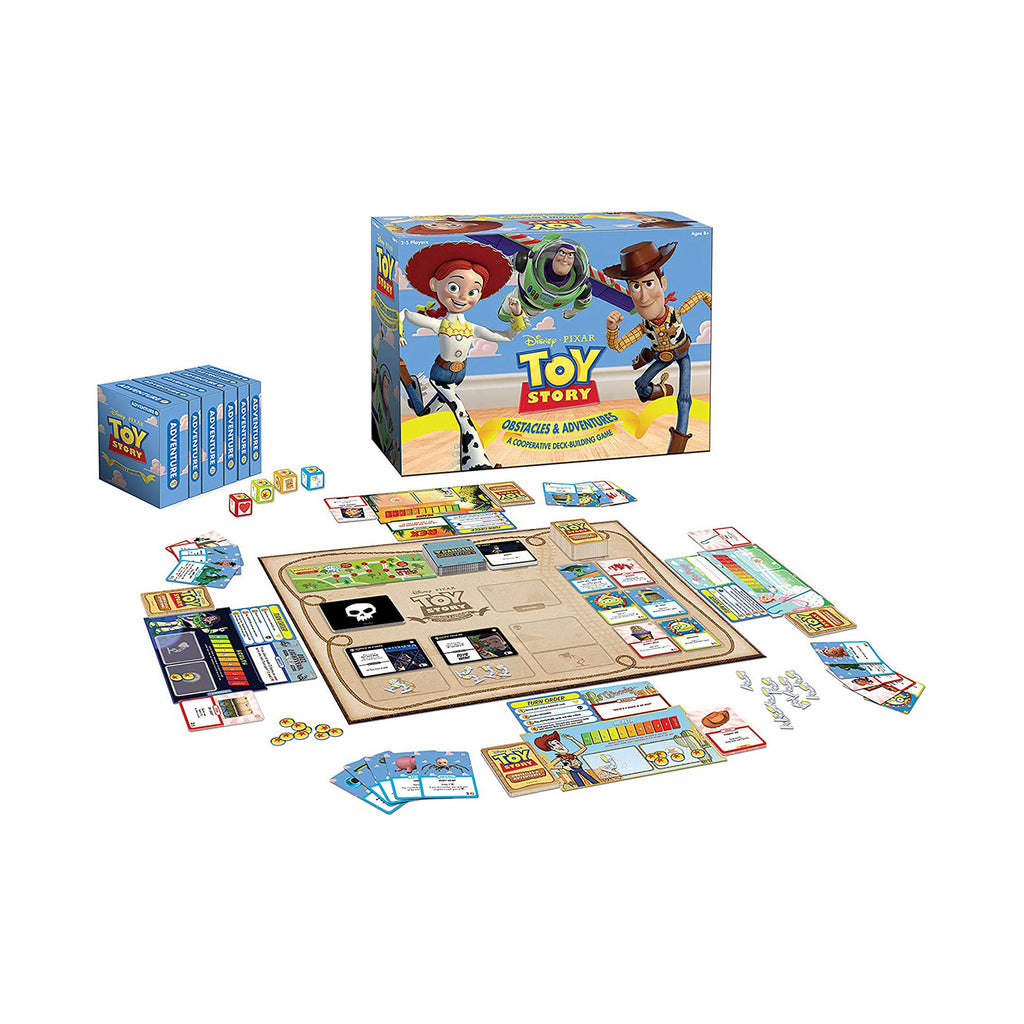 This is a Disney Toy Story Deck Building Game made produced by USAopoly. 
Put yourself in the shoes of your favorite Toy Story heroes to jump into six fun-filled Adventures, each played with your unique cllection of cards and the help of courageous Friends from all four films! Strategize using special items and Traits to work together through Dangers and keep Hazads from putting an end to victorious playtime!

A great family friendly board game!
Contents: Game Board, 261 Cards, 4 Dice, 6 Adventure Boxes, 1 Rule Book, 5 Rule Sheets, 11 Dividers, 6 Adventure Tracks, 5 Player Boards, 6 Zinc Tokens,  and 65 Chip Pieces.
Recommended Age: 8+
Condition: Brand New