USAopoly Harry Potter Munchkin The Game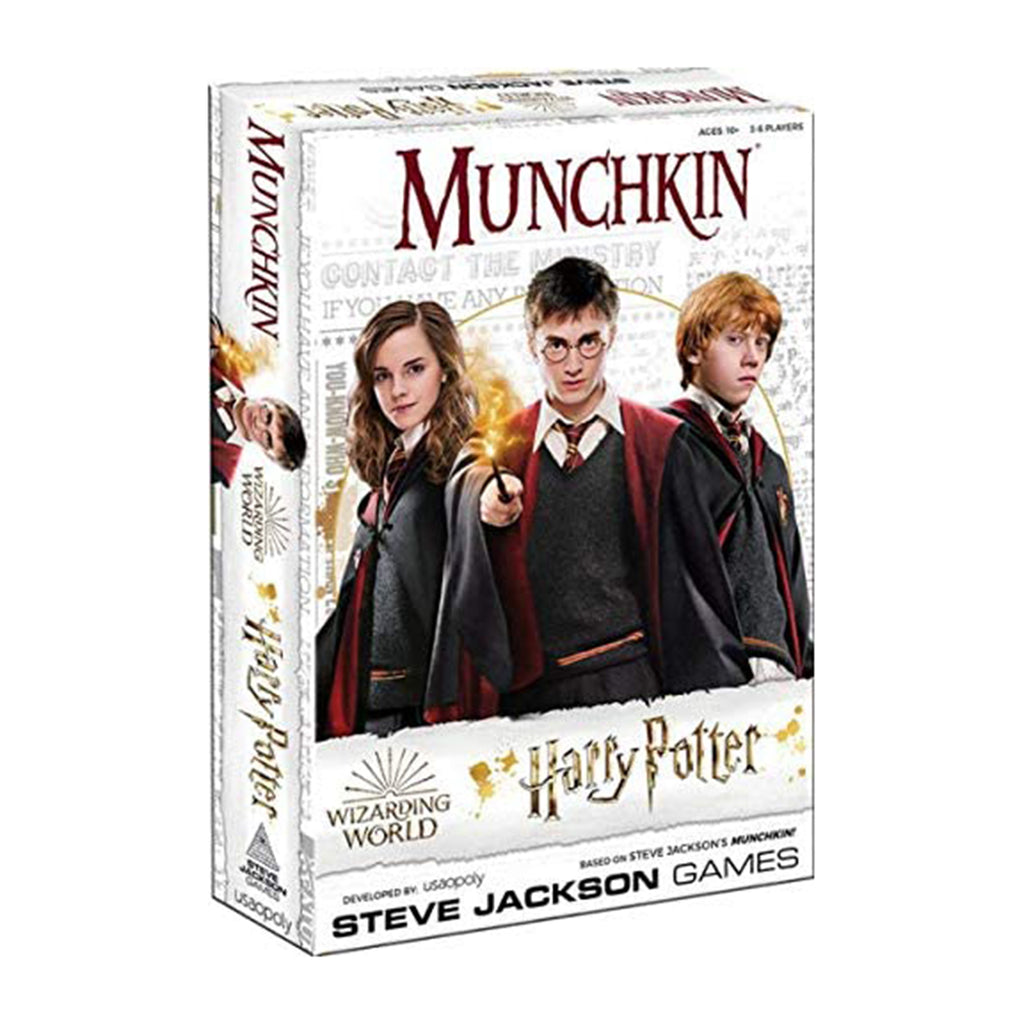 This is the Munchkin Deluxe Harry Potter The Game produced by the good folks over at Steve Jackson Games. 
Munchkin games are legendarily classic at this point. They're easy to learn, fun to play and full of general raucousness. 
This is a Harry Potter themed version and it's awesome! Includes 92 door cards, 76 Treasure Cards, 6 double-sided house cards, 6 level trackers, 1 customer 6-sided die, and Rules!
A great game for any fan of Harry Potter
Players: 3 - 6

Game Time: 1 - 2 hours
Recommended Age: 10+
Condition: Brand New