Warhammer Age Of Sigmar Getting Started Set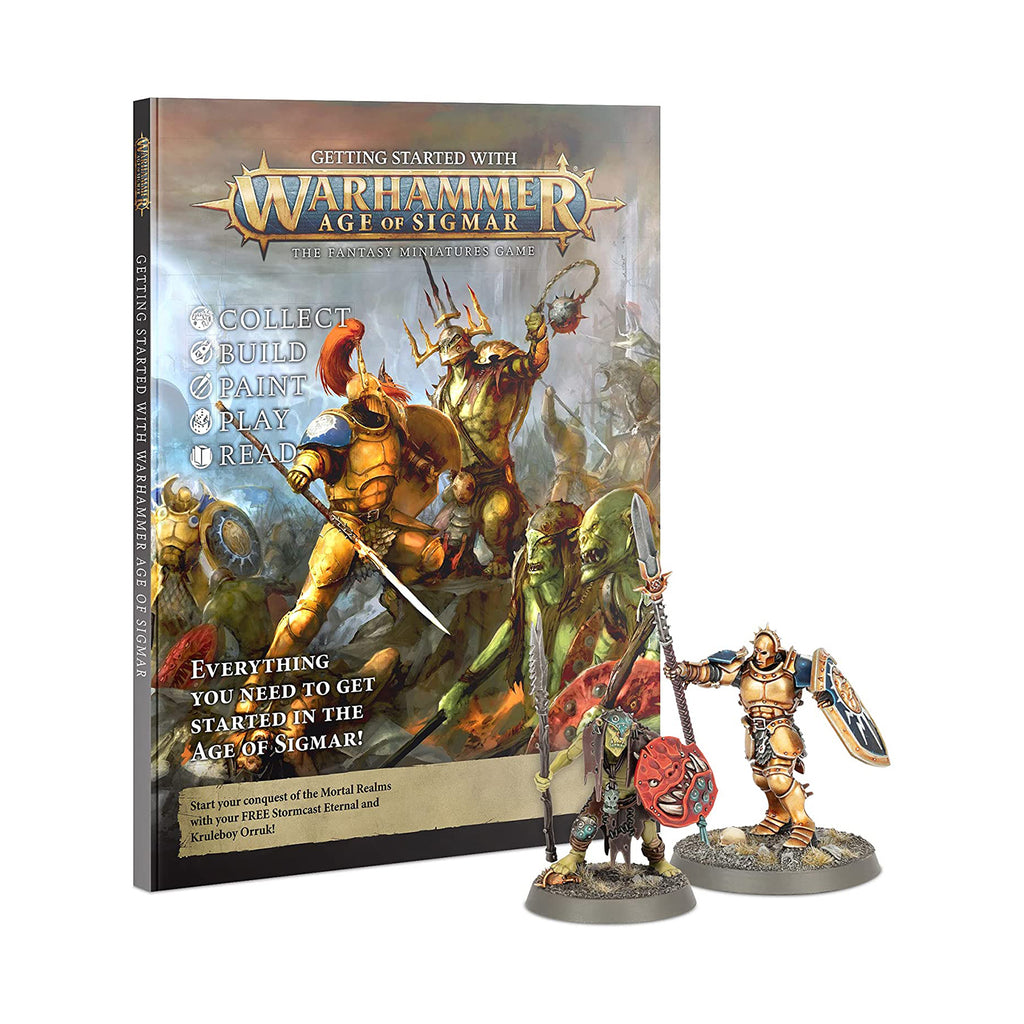 This is a Warhammer Age Of Sigmar Getting Started Set made by the good people over at Games Workshop.
Inside this 112-page magazine, you'll find information on the war-torn setting of Warhammer Age of Sigmar, where four Grand Alliances vie for control over the eight Mortal Realms. You'll learn about every aspect of the Warhammer Age of Sigmar hobby, from collecting armies of stunning Citadel miniatures, painting them in the colors of your choice, and leading them into battle in a thrilling tabletop wargame.
Also includes two push-fit miniatures (no clippers or glue required): 1x Stormcast Eternals Vindictor and 1x Orruk Warclans Kruleboyz Gutrippa.
A great introductory Warhammer product. 
Miniatures Requires assembly and comes unpainted.
Recommended Age: 15+
Condition: Brand New and Sealed