Warhammer Age Of Sigmar Warrior Starter Set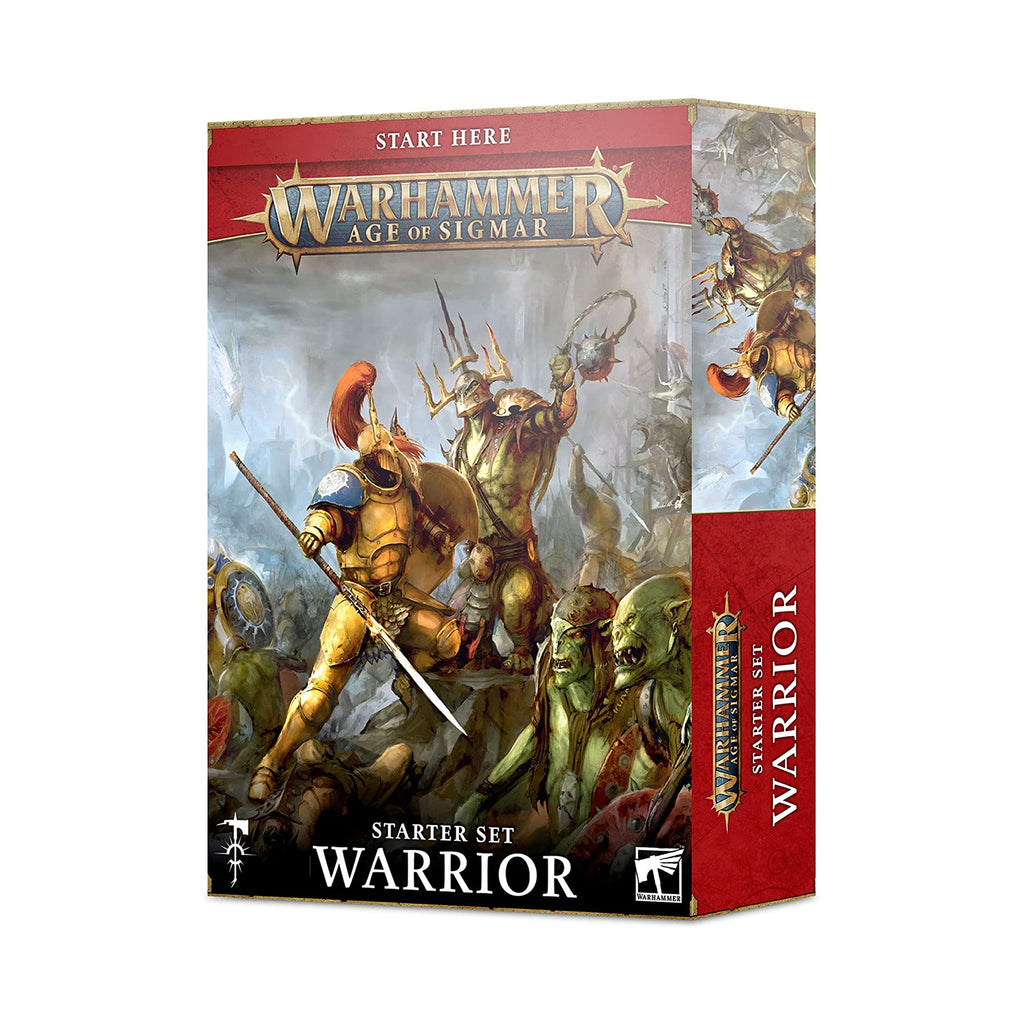 This is a Warhammer Age Of Sigmar Warrior Starter Set made by the good people over at Games Workshop.
Get into Warhammer Age of Sigmar with Warrior – a starter set designed to help you embark on your journey with the world's best fantasy wargame. With models, rules, guides to help you begin, and much more, this set takes the hassle out of kicking off your hobby – build your models, learn to play, and have hours of fun with a friend or family member. 
A great introductory Warhammer product. 
Miniatures Require assembly and comes unpainted.
Contents: 80 Page starter book, rulebook, gaming board and terrain feature, 10 six sided dice, 2 range rulers, 2 reference sheets, 4 warscroll cards, 2 allegiance ability cards, and 18 citadel miniatures.  
Recommended Age: 12+
Condition: Brand New and Sealed