Watchitude itCoinz Skiball Spinner And Dart Board Set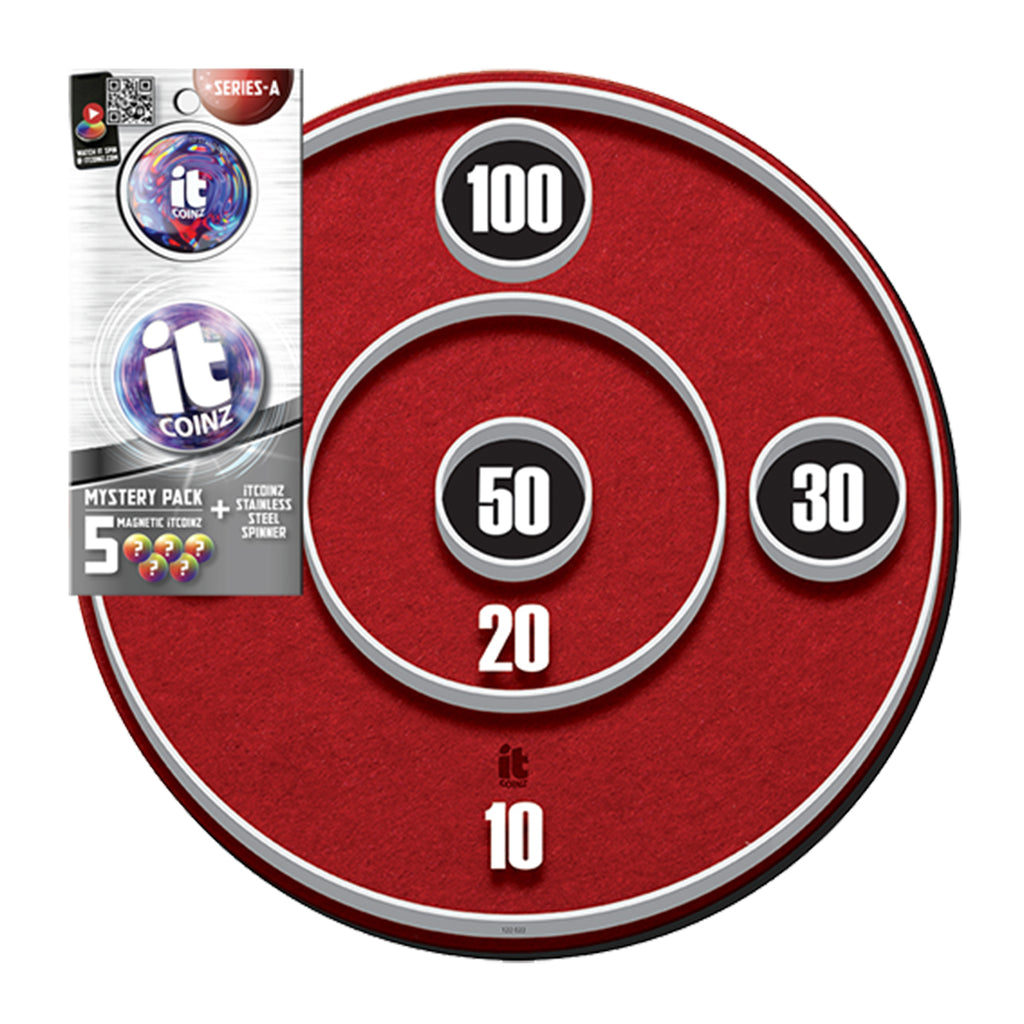 Discover Series A, featuring an impressive assortment of 60 magnetic itCoinz with vivid designs. Each coin holds a unique value, ranging from common (1 star) to rare (gold 5 stars).
This Pack includes the Magnetic GameBoard and a Stainless Steel Spinner. By interchanging the magnetic itCoinz on the spinner surface, you'll witness a mesmerizing spectacle of rotating visions. Each spin can last up to 12 minutes! Engage in thrilling dual spin battles with friends and unleash competitions on any surface.
 Portable and compact, you can enjoy the excitement of itCoinz anytime, anywhere. Crafted with a glossy dome and strong magnets, itCoinz are designed to stay securely in place during gameplay. itCoinz can be tossed at lockers and other metal objects, collected, traded with friends, and displayed on any magnet-friendly surface.
 For families seeking an engaging and entertaining activity, our itCoinz are guaranteed to captivate and entertain. So, what are you waiting for?
Start your collection today! Let the games Begin!
Recommended Age: 15+
Condition: Brand New and Factory Sealed