Zebra Shark Sea Life Figure Safari Ltd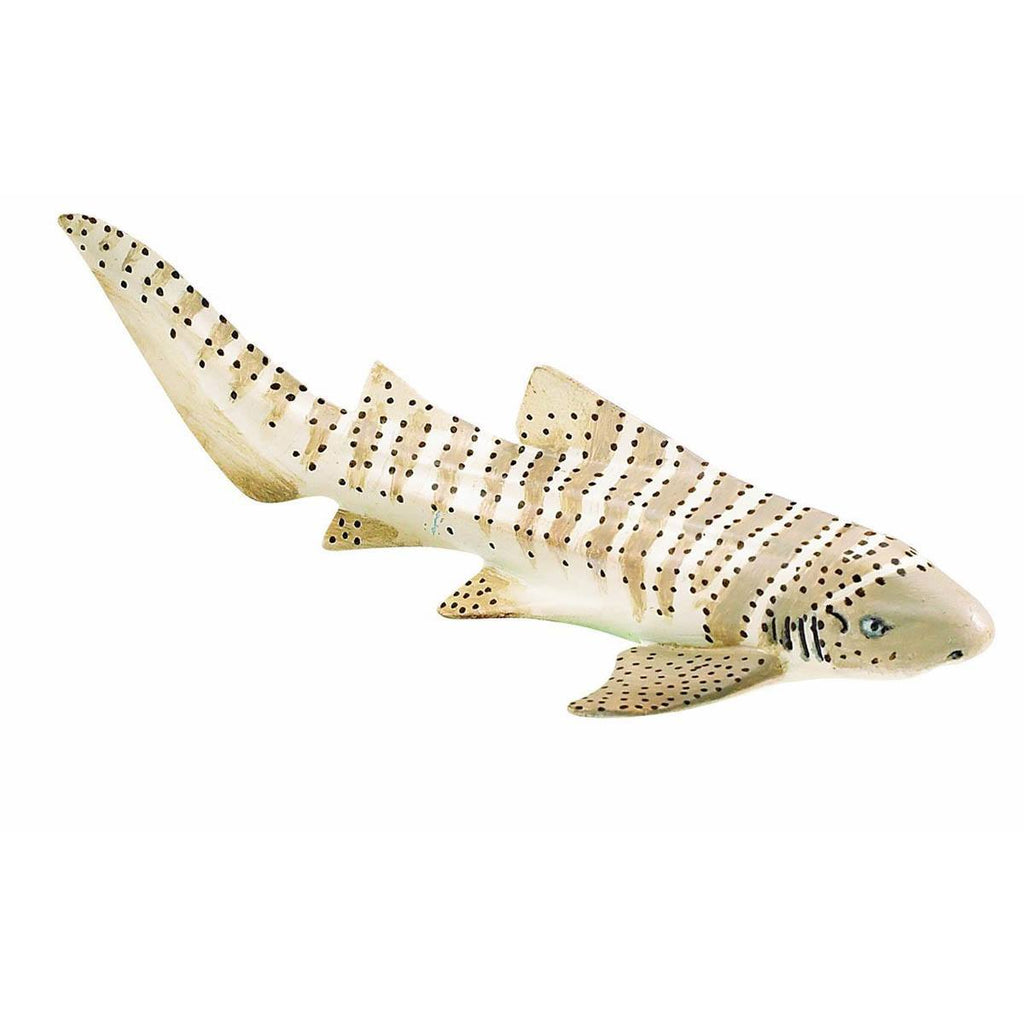 The Zebra Shark Sea Life Figure by Safari Ltd is an excellent addition to any sea life enthusiast's collection. The figure is carefully crafted to mimic the zebra shark's unique appearance with its black and white stripes on its body, creating a realistic portrayal of this fascinating species.
Measuring at 4 inches in length and 2 inches in height, this figure is an accurate representation of the zebra shark's size. It is made from high-quality materials that are non-toxic and safe for children to play with, making it a great educational toy for young learners.
Designed to encourage imaginative play and inspire curiosity about the ocean, the zebra shark sea life figure is perfect for both kids and adults who have an interest in marine life. It can be used in various scenarios such as ocean-themed dioramas, school projects, and even as a decorative item in one's bedroom or office space.
The Safari Ltd Zebra Shark Sea Life Figure is a great way to teach children about animal behavior, food chains, and predator-prey relationships. The figure accurately represents the shark's distinctive body shape, making it an excellent tool for understanding anatomy or teaching about shark adaptations.
Not only is the zebra shark a unique and visually fascinating animal, but it also plays a crucial role in the marine ecosystem. The figure can also serve as an opportunity to learn about the importance of preserving these apex predators and the need to protect their habitats.
Overall, the Zebra Shark Sea Life Figure Safari Ltd is an excellent educational tool and a great way to introduce children and adults to the wonders of the ocean and its inhabitants. With its realistic appearance and high-quality design, this figure is sure to impress sea life enthusiasts of all ages.
Recommended Age: 3+
Dimensions:   4.29" x 3.00" x 1.87"