Zombie Dice Game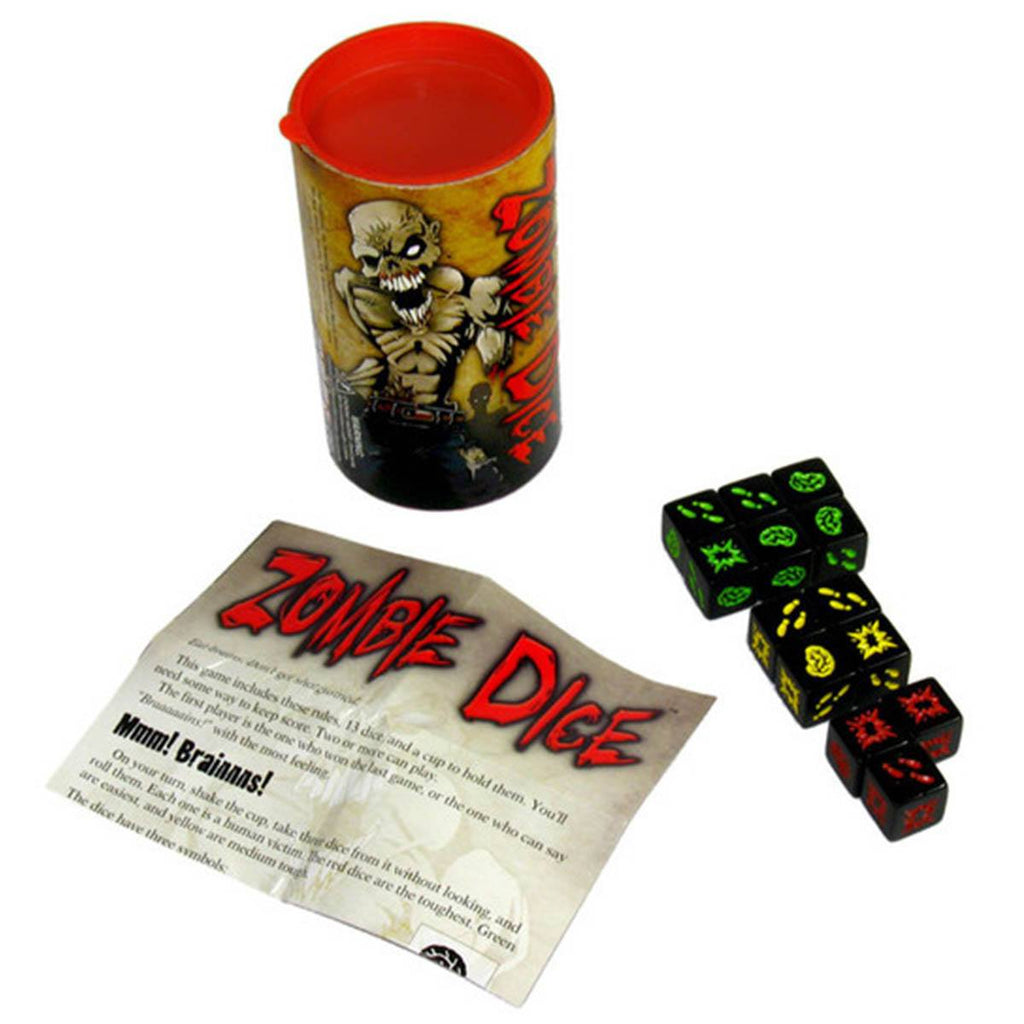 Looking for a thrilling and suspense-filled game that will offer hours of entertainment? Look no further than the Zombie Dice Game!
Designed for 2 or more players, this fast-paced dice game is all about outsmarting your opponent by stealing their brains before they get a chance to grab yours.
Players take turns rolling the dice, each representing different elements of the zombie apocalypse such as brains, shotgun blasts, and footsteps. As players roll the dice, they must decide whether to press their luck by continuing to roll or to end their turn and score the brains they've collected so far. But be careful – if you accumulate 3 shotgun blasts, your turn ends and you lose all the brains you've collected during that round.
The game also includes a handy scoring track so that players can keep track of their points as they compete against each other. With every new round, the tension and excitement mount as players rush to snatch brains away from their opponents while avoiding the deadly shotgun blasts.
But the fun doesn't stop there. In addition to the basic gameplay, the Zombie Dice Game also includes various expansion sets that offer new challenges and twists to increase the replay value even further.
So whether you're a seasoned gamer looking for your next favorite board game or just searching for a fun way to spend a night in with friends or family, the Zombie Dice Game is the perfect choice. Buy it today and get ready to join the ranks of the undead in this thrilling and addictive dice game!
Recommended Age: 10+