Bleach Ichigo Kurosaki 8 Inch Plush Figure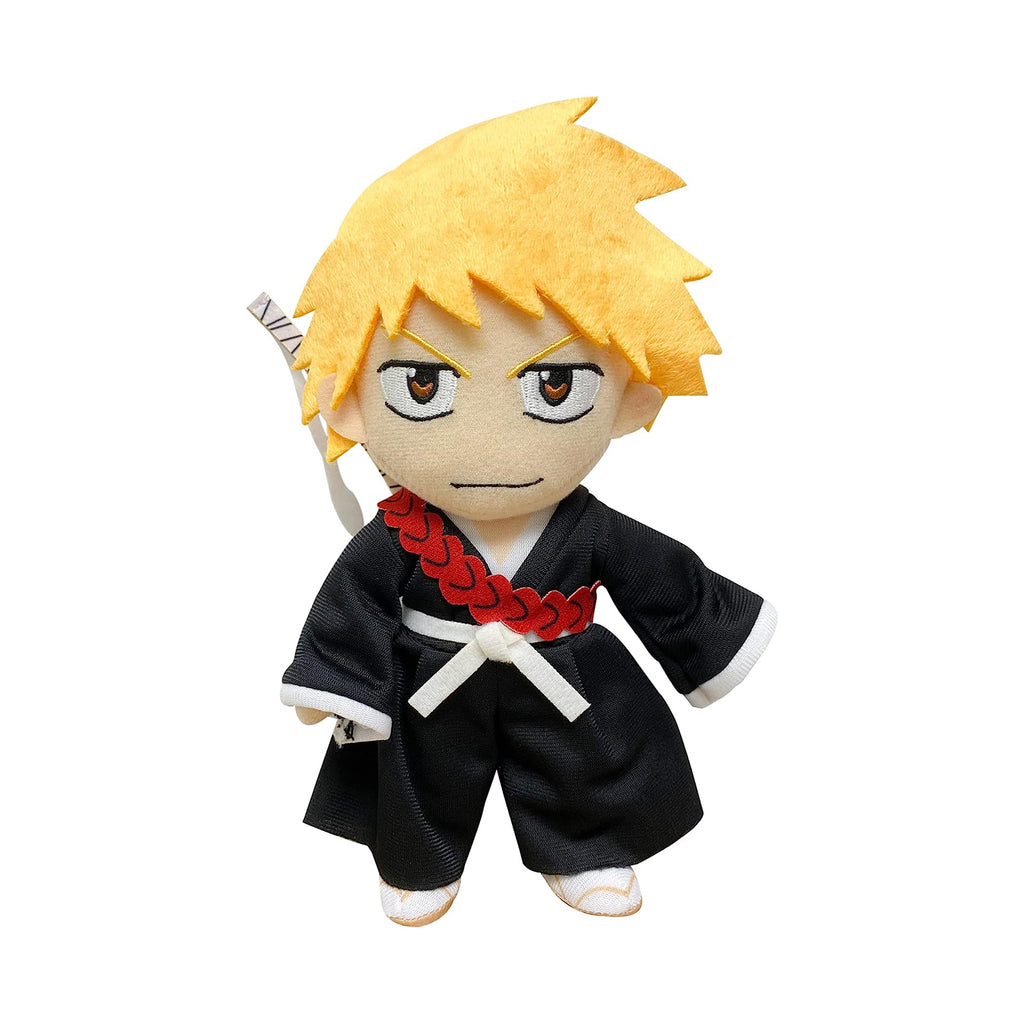 Enter the captivating world of Bleach with the Bleach Ichigo Kurosaki 8 Inch Plush Figure. This stunning plush captures the essence of the determined and powerful Soul Reaper, Ichigo Kurosaki, making it a must-have collectible for Bleach fans and anime enthusiasts alike.
Standing at approximately 8 inches tall, this plush figure features Ichigo Kurosaki in his iconic black Shinigami robe, complete with his signature orange hair and steely expression. With his confident posture and Zanpakuto by his side, this plush perfectly captures Ichigo's strength and determination to protect his loved ones.
Made with high-quality materials, this Ichigo Kurosaki plush figure is not only soft and huggable but also durable, ensuring it can withstand countless adventures or display on your shelves as a prized collector's item. Whether you admire Ichigo's relentless spirit or simply adore his iconic character design, this plush figure is sure to bring joy and excitement to your day.
Join Ichigo Kurosaki in his battles against the Hollows, recreate memorable scenes from the Bleach series, or simply display this plush as a symbol of your love for the anime. It is also a fantastic gift for Bleach fans, anime collectors, and anyone who appreciates the artistry and depth of the Bleach universe.
Product Details:
Bleach Ichigo Kurosaki 8 Inch Plush Figure
Features Ichigo Kurosaki in his black Shinigami robe
Stands at approximately 8 inches tall
Made with high-quality materials
Soft, huggable, and durable
Perfect for cuddling, display, and collecting
Officially licensed Bleach merchandise