Bullyland Hippopotamus Animal Figure 63691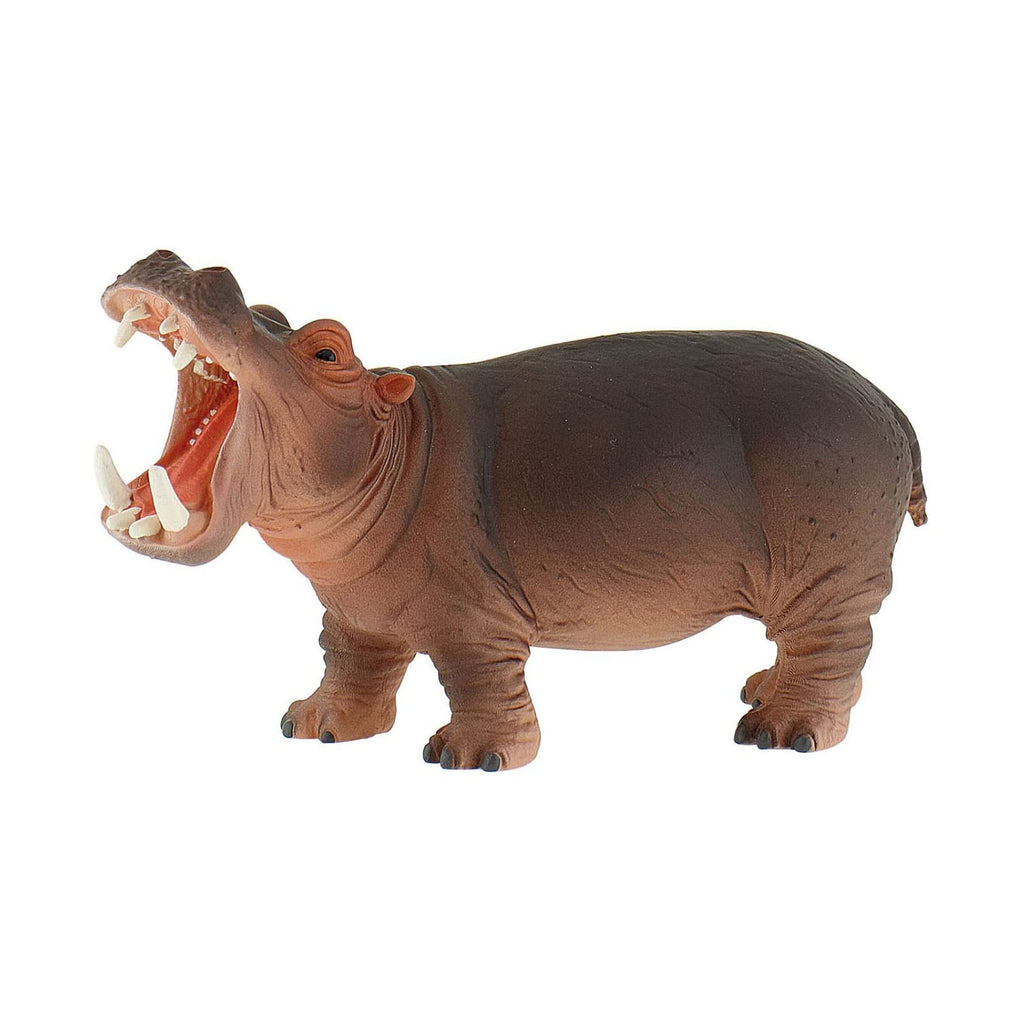 Introducing the Bullyland Hippopotamus Animal Figure 63691, a magnificent addition to your wildlife collection! This meticulously crafted figure captures the essence of one of Africa's most iconic and fascinating creatures, the hippopotamus.
Designed by renowned wildlife artists, the Bullyland Hippopotamus Animal Figure 63691 is a true masterpiece of craftsmanship. Every detail, from the hippo's sturdy build to its distinct facial features, has been faithfully recreated. With its realistic pose and lifelike texture, this figure brings the powerful presence of the hippopotamus to life.
Measuring approximately 3 inches tall, this animal figure is expertly hand-painted to showcase the hippopotamus' natural coloring and characteristics. The rich gray-brown hues, accentuated by subtle shading and intricate details, create a captivating and authentic representation. It is a striking centerpiece that will elevate any display or collection.
Crafted from durable, non-toxic PVC material, the Bullyland Hippopotamus Animal Figure 63691 is built to withstand play and last for years to come. Its sturdy construction ensures it can withstand the rigors of both children's play and the admiration of collectors. Whether for educational purposes, imaginative play, or appreciating the wonders of wildlife, this figure offers endless possibilities.
As part of the esteemed Bullyland range, known for its commitment to quality and authenticity, this figure is a perfect gift for nature enthusiasts, collectors, and anyone fascinated by the animal kingdom. It also serves as an educational tool to inspire curiosity and foster a deeper understanding of the hippopotamus and its natural habitat.
Experience the wild beauty of Africa with the Bullyland Hippopotamus Animal Figure 63691. Let this magnificent creature spark your imagination and transport you to the banks of African rivers, where the mighty hippo rules supreme.
Recommended Age: 3+
Condition: Brand New
Dimensions:  5" x 2" x 3"