Funko My Hero Academia POP Denki Kaminari Vinyl Figure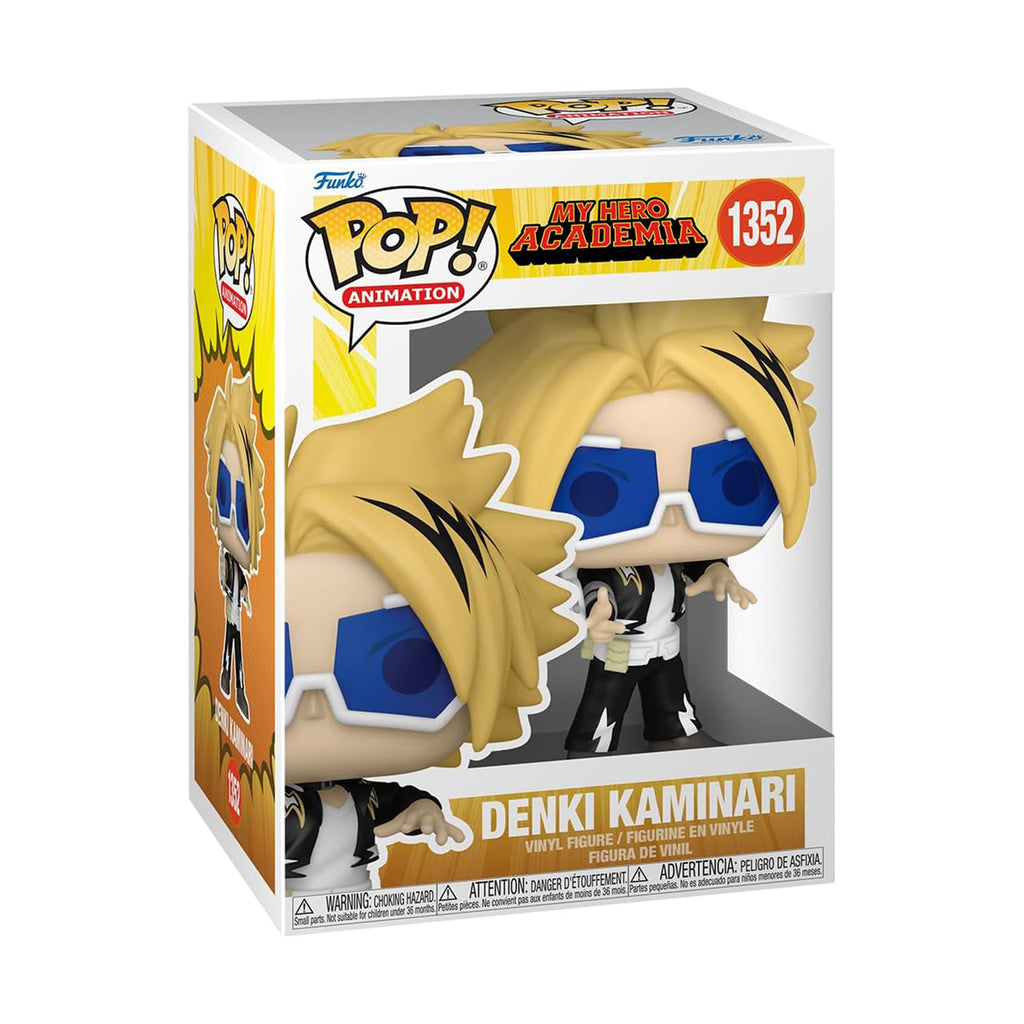 Get electrified with the Funko My Hero Academia POP Denki Kaminari Vinyl Figure. This captivating figure brings the energetic hero, Denki Kaminari, to life with his electric personality and lightning Quirk.
Standing at approximately 3.75 inches tall, this Funko POP figure features Denki Kaminari in his iconic hero costume, complete with his yellow goggles and electrifying style. With his energetic pose and cheerful expression, Funko has perfectly captured Kaminari's vibrant and dynamic nature.
Made from high-quality vinyl, this Denki Kaminari figure is built to withstand the tests of time and can be displayed proudly on your shelves, desk, or in your collector's case. Whether you're a fan of My Hero Academia, a collector of Funko figures, or love Kaminari's electrifying powers, this Denki Kaminari Vinyl Figure is a must-have addition to your collection.
Join Denki Kaminari on electrifying adventures, recreate thrilling battles, or showcase the energetic spirit of this lively hero. This figure is also an excellent gift for My Hero Academia fans, anime enthusiasts, and collectors who appreciate the world of heroes and the artistry of Funko POP figures.
Product Details:
Funko My Hero Academia POP Denki Kaminari Vinyl Figure
Features the energetic hero Denki Kaminari in his hero costume
Stands at approximately 3.75 inches tall
Captures Kaminari's dynamic pose and cheerful expression
Made from high-quality vinyl
Perfect for display, collection, and gifting
Officially licensed My Hero Academia merchandise