Gund Sanrio Gudetama Signature Sitting 5 Inch Plush Figure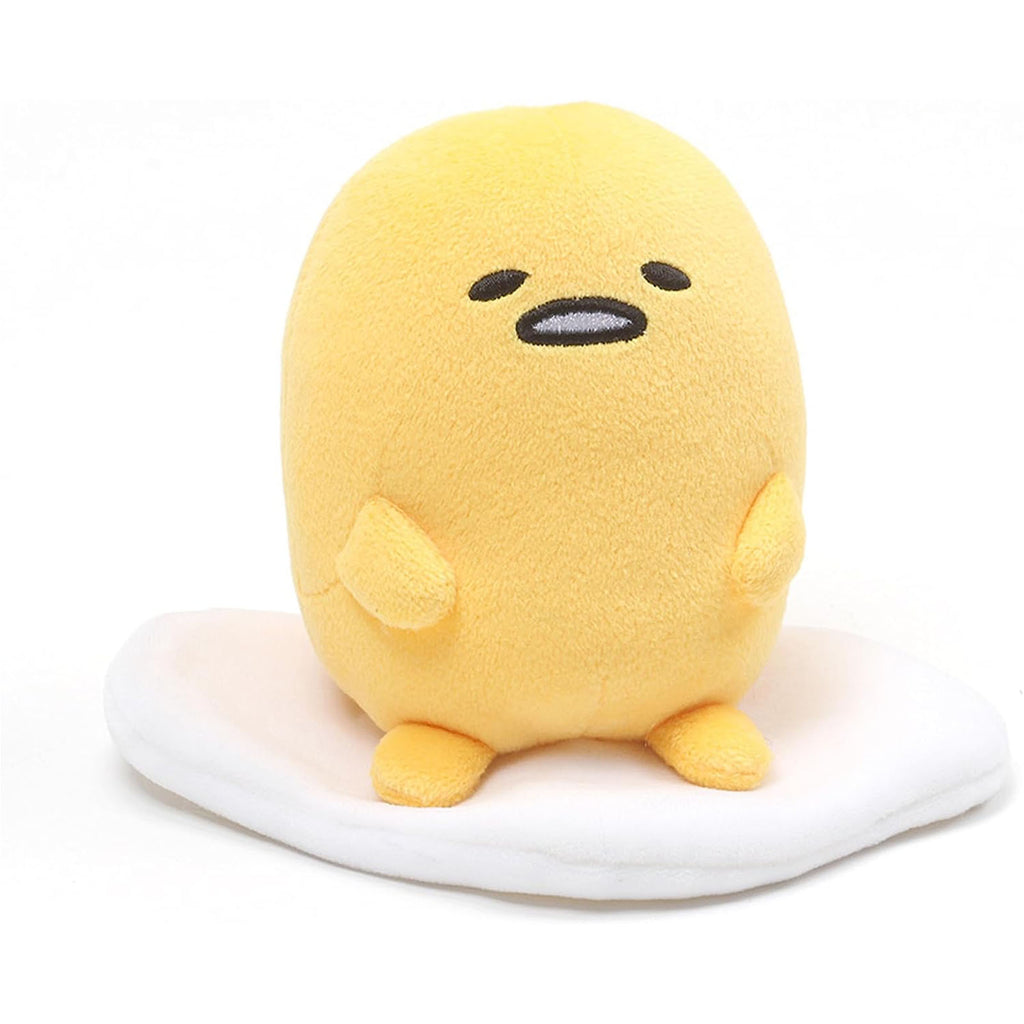 The Gund Sanrio Gudetama Signature Sitting 5 Inch Plush Figure is an adorable and huggable representation of one of Sanrio's most beloved and unique characters, Gudetama the Lazy Egg. This 5-inch plush captures Gudetama in its signature sitting pose, showcasing its apathetic expression and characteristic cracked eggshell. The attention to detail is impeccable, from the embroidered features to the high-quality materials used in its construction, making it an ideal companion for fans of Sanrio's charming and quirky characters.
Gudetama's lazy and laid-back personality has captured the hearts of fans worldwide, and this plush figure allows you to bring that charm into your life. Whether displayed on your desk, added to your Sanrio collection, or simply used as a cuddly friend, the Gund Sanrio Gudetama Signature Sitting Plush Figure is a delightful and whimsical addition to your world of cute and kawaii characters. Its small size makes it perfect for on-the-go comfort or as a gift for fellow Gudetama enthusiasts, spreading the joy of this lovably lazy egg.