Narwhal Sea Life Safari Ltd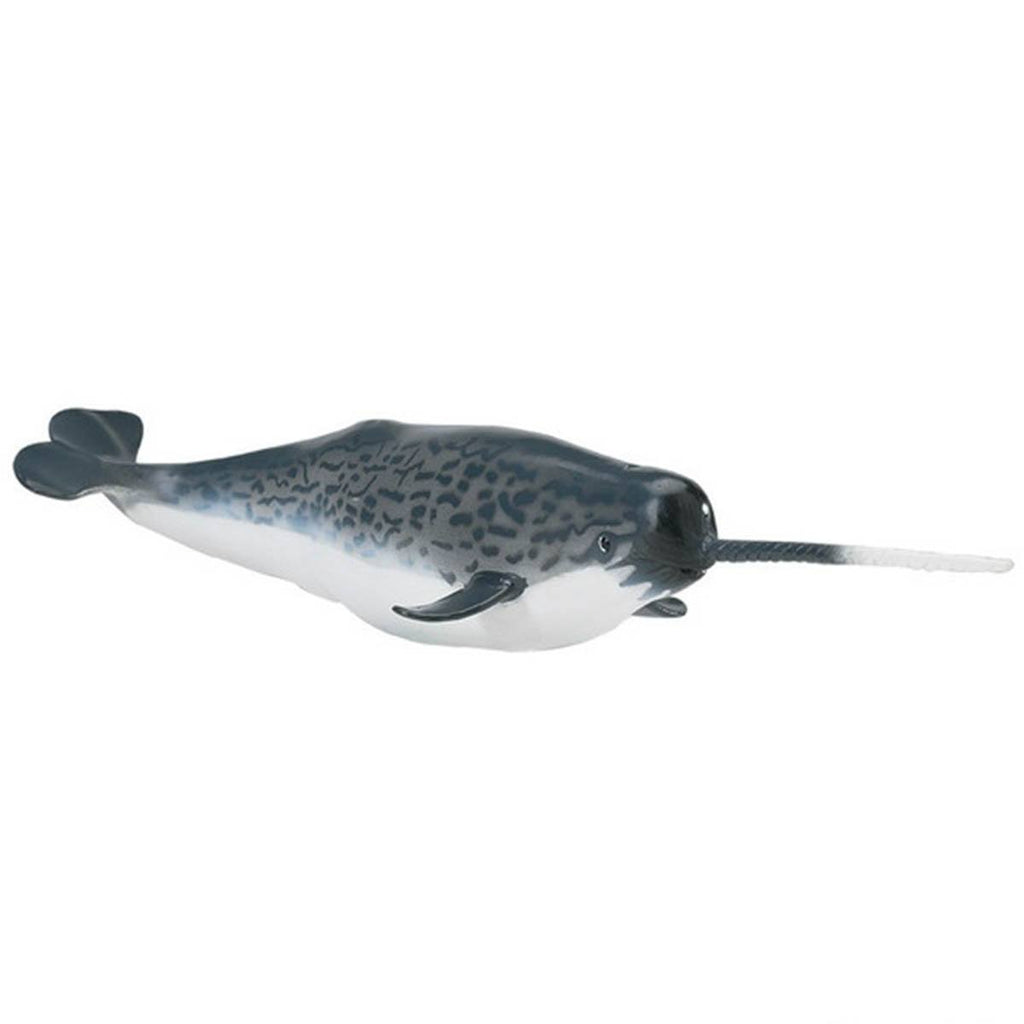 The Narwhal Sea Life Safari Ltd is an incredibly unique and fascinating toy that both children and adults will love. With stunning attention to detail, this toy showcases the beauty and features of the majestic narwhal, a creature that is often regarded as mythical due to its unusual appearance.
The narwhal is an arctic whale best known for its long spiral tusk, which is actually an elongated tooth that can reach up to 10 feet in length. This toy perfectly captures the narwhal's distinguishing features, from its spotted gray body to its distinctively curved horn.
Made of high-quality materials, the Narwhal Sea Life Safari Ltd toy is sturdy and durable, built to withstand even the most rigorous play. Featuring a realistic design, this toy will spark the imagination and curiosity of children and adults alike, inspiring them to learn more about these amazing creatures and the world they inhabit.
Whether used as a decorative piece, educational tool, or imaginative plaything, the Narwhal Sea Life Safari Ltd toy is a must-have for anyone with an interest in marine life, arctic animals, or the natural world. It makes a wonderful gift for children, nature enthusiasts, or anyone who appreciates uncommon and captivating toys.
Overall, the Narwhal Sea Life Safari Ltd is a beautiful and unique representation of one of the world's most remarkable animals. It offers a captivating and educational way for children and adults to learn more about the wonders of the natural world, inspiring a sense of awe and appreciation for the diversity and beauty of life.
Recommended Age: 3+
Dimensions:   9.75" x 2.34" x 1.56"