Spice Box Cool Science Experience Set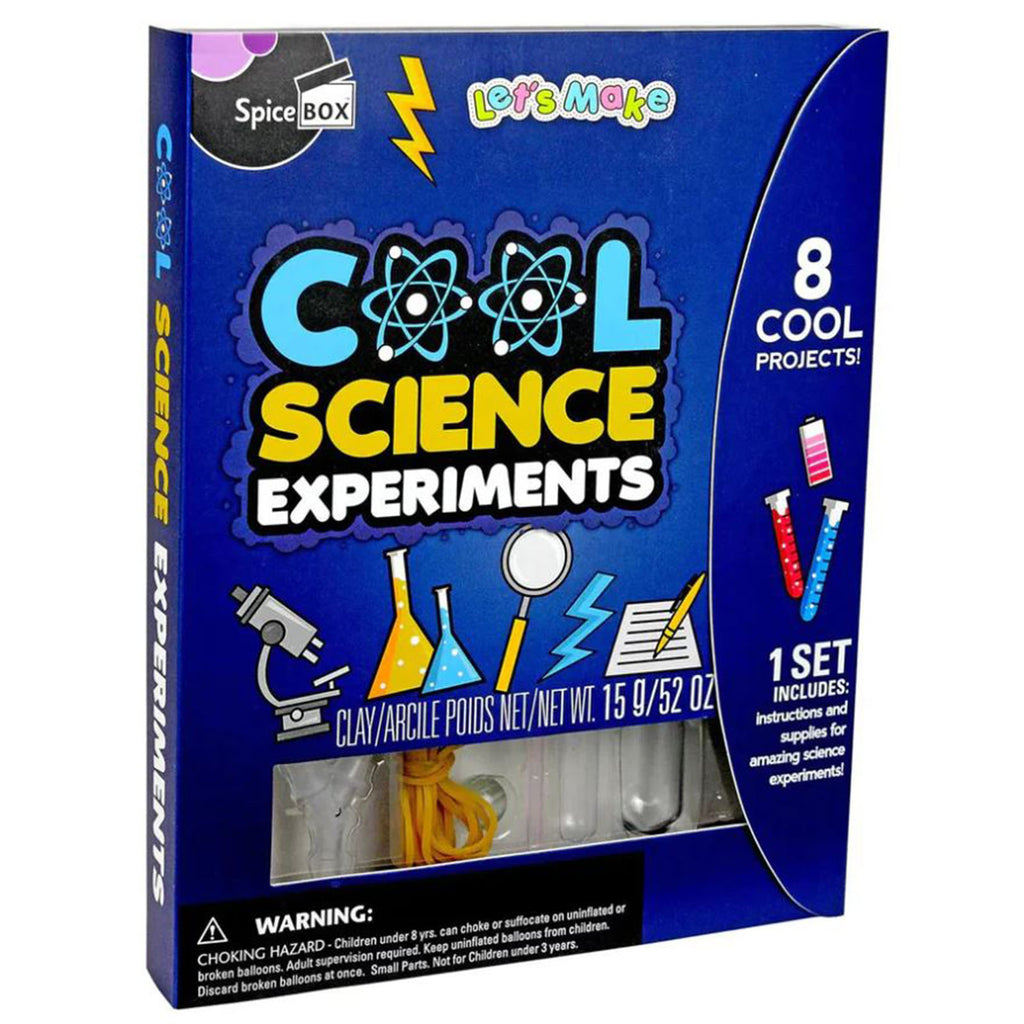 This is a Spice Box Cool Science Experience Set made by the good people over at Spice Box.
Experiment Materials: The kit often contains a range of materials and components required for conducting specific science experiments. These materials can include test tubes, beakers, petri dishes, chemicals, and other scientific apparatus.

Instructional Guide: A detailed and easy-to-follow instructional guide or booklet that provides step-by-step instructions for conducting various experiments. It may also explain the scientific principles behind each experiment.

Safety Gear: Safety goggles, gloves, and other safety equipment to ensure that children can conduct experiments safely.

Educational Content: Information about scientific concepts and principles related to the experiments, helping kids understand the science behind what they are doing.

Experiment Cards: Experiment cards or sheets that outline different experiments kids can perform, often including illustrations and explanations.

STEM Activities: The set may focus on STEM (Science, Technology, Engineering, and Mathematics) concepts and activities, promoting hands-on learning.
Recommended Age: 4+
Condition: Brand New and Sealed