Subdivision The Board Game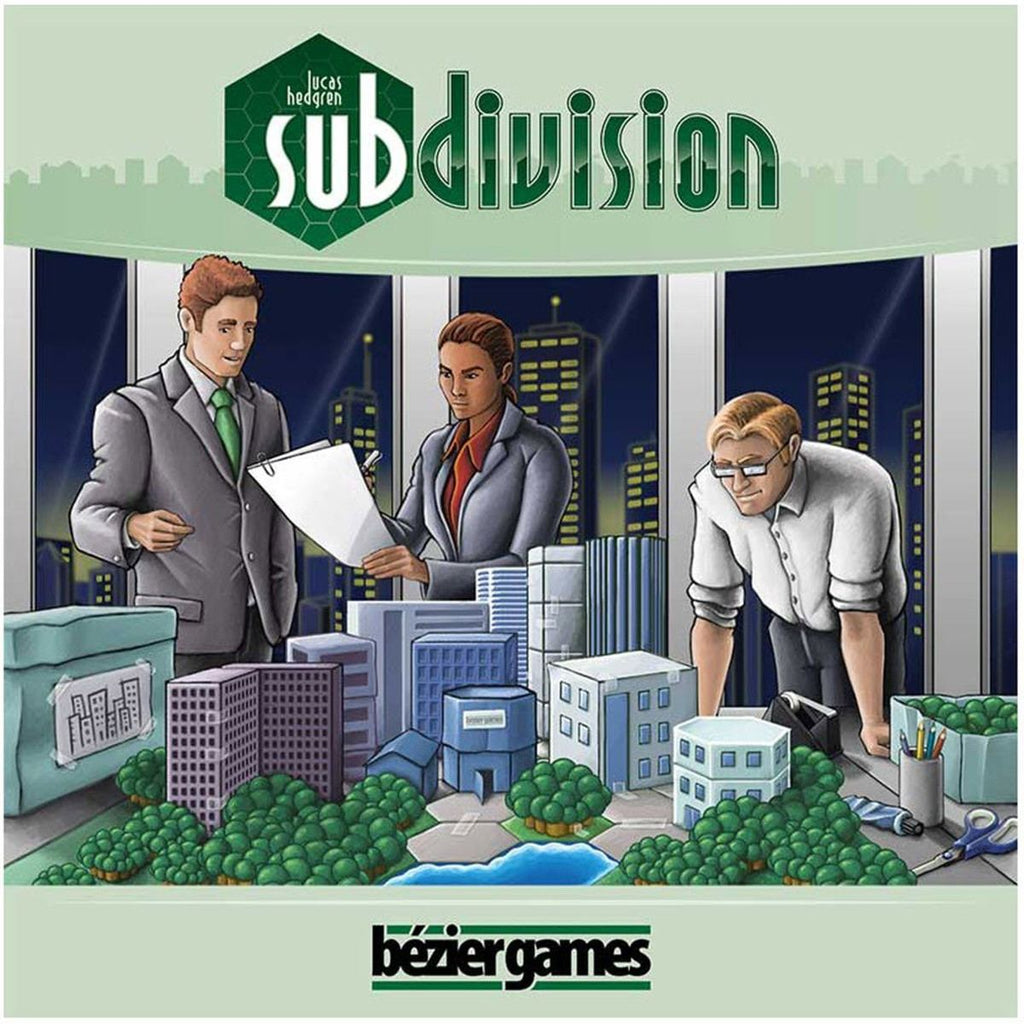 Subdivision is a neat game that is made by the same folks that brought us Suburbia, another fantastic game. Subdivision is a different take on the planning, building, and managing style that was so popular in the Suburbia. 
Players are each allocated a specific area to create the best possible subdivision that they can. They'll need residential, commercial, industrial, civic, and luxury areas. Plus, players will need to balance improvements in roads, schools, parks, sidewalks, and nature areas. 
By the end of the game, each player will have created and entirely unique and custom neighborhood that interact with each other. Very cool. It's great to see the Bezier Games decided to give the fans another installment in their management series. 
Requires 1 to 4 players
Game Play is around 45 minutes
Recommended Age: 13+
Condition: Brand New and Sealed