The Red Dragon Inn The Board Game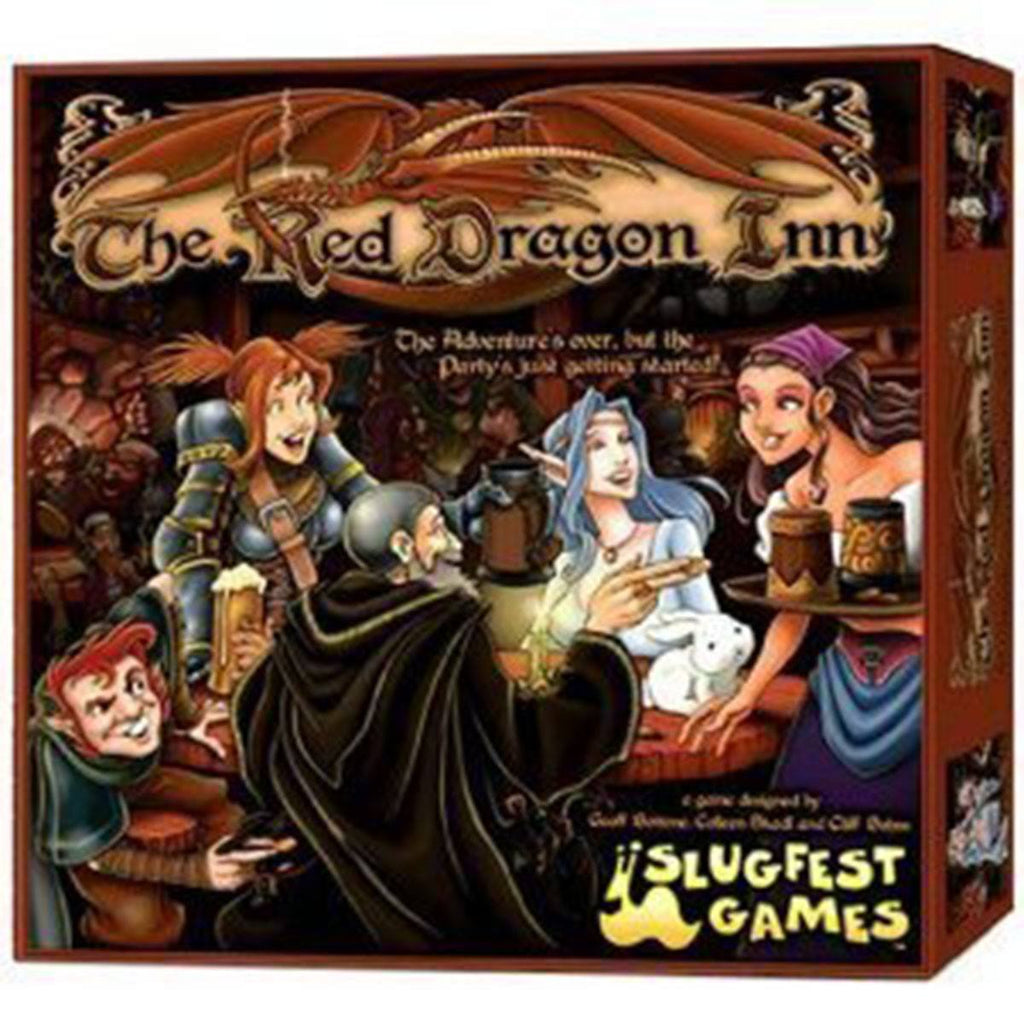 This is The Red Dragon Inn The Board Game. The Red Dragon Inn is an interesting strategy game about rest and relaxation after a long day of being a hero. You're all done slaying monsters and getting the gold, so now it's time to kick back and relax. 
That will include drinking, gambling, fighting and generally roughhousing like a hero would! But be careful to not run out of gold. Otherwise, you're sleeping in the stables! Laugh. Hilarious. 
The last physically conscious adventurer wins. 
Requires 2 to 4 Players and gameplay is roughly 30 to 60 minutes. 
Recommended Age: 13+
Condition: Brand New and Sealed
Dimensions: 1 The Red Dragon Inn The Board Game