Thomas And Friends Percy Brake Car Bruno Motorized Engine Set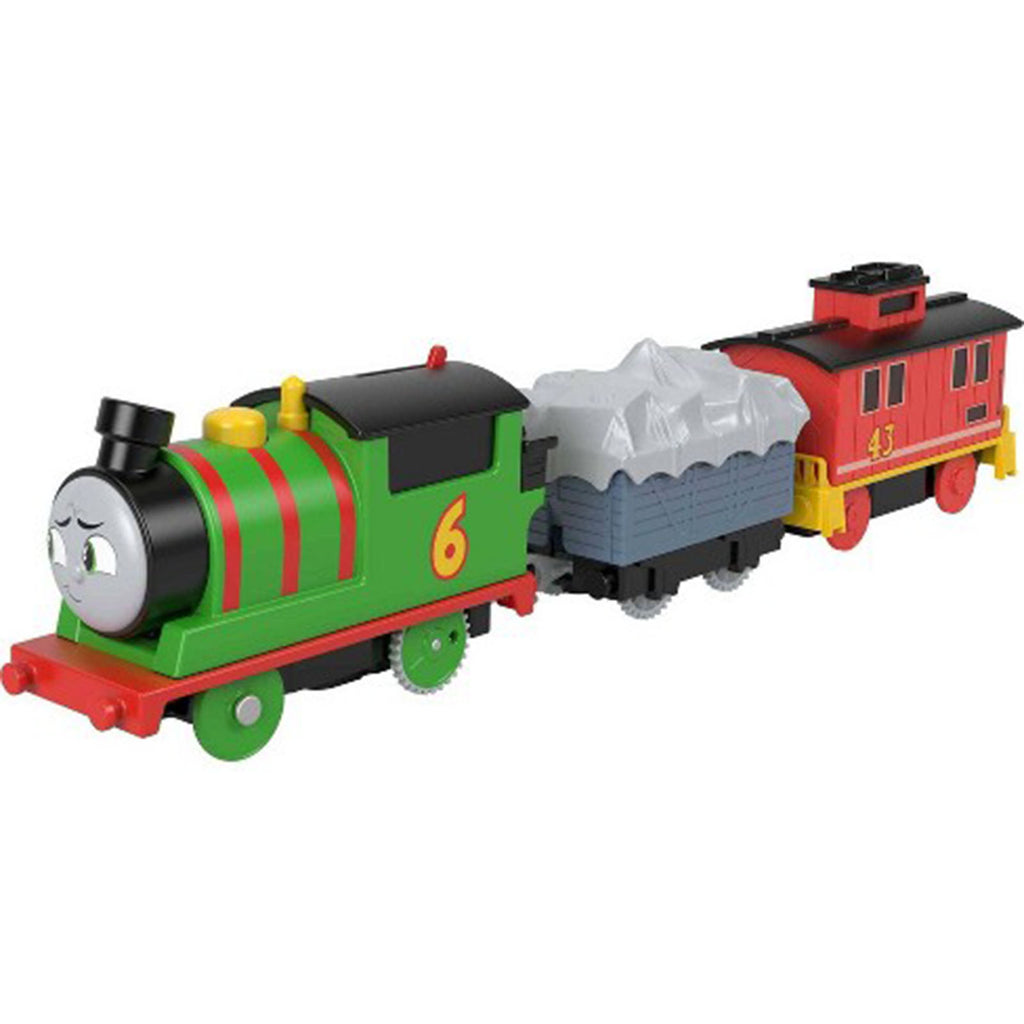 Join Percy and his new friend Bruno for an exciting adventure on the Island of Sodor with the Thomas and Friends Percy Brake Car Bruno Motorized Engine Set. This playful playset combines the magic of Thomas and Friends as Percy, the cheerful and interactive character, is in charge of the controls, and Bruno takes on the role of a brake car. Bruno keeps the journey engaging and entertaining, adding a delightful new dimension to railway adventures.
This motorized engine set is designed to foster creativity and storytelling skills while providing endless hours of fun for young engineers. Whether kids are recreating classic Thomas and Friends episodes or inventing entirely new adventures, the Percy Brake Car Bruno Motorized Engine Set offers a delightful blend of railway excitement and interactive play. It's a fantastic gift for young Thomas and Friends enthusiasts, encouraging both imaginative storytelling and a love for trains, making it an ideal addition to any child's toy collection. Join Percy and Bruno on a journey filled with surprises and smiles as they embark on this unique and engaging adventure.
Requires 2 AAA batteries - NOT INCLUDED