Whale Shark Sea Life Figure Safari Ltd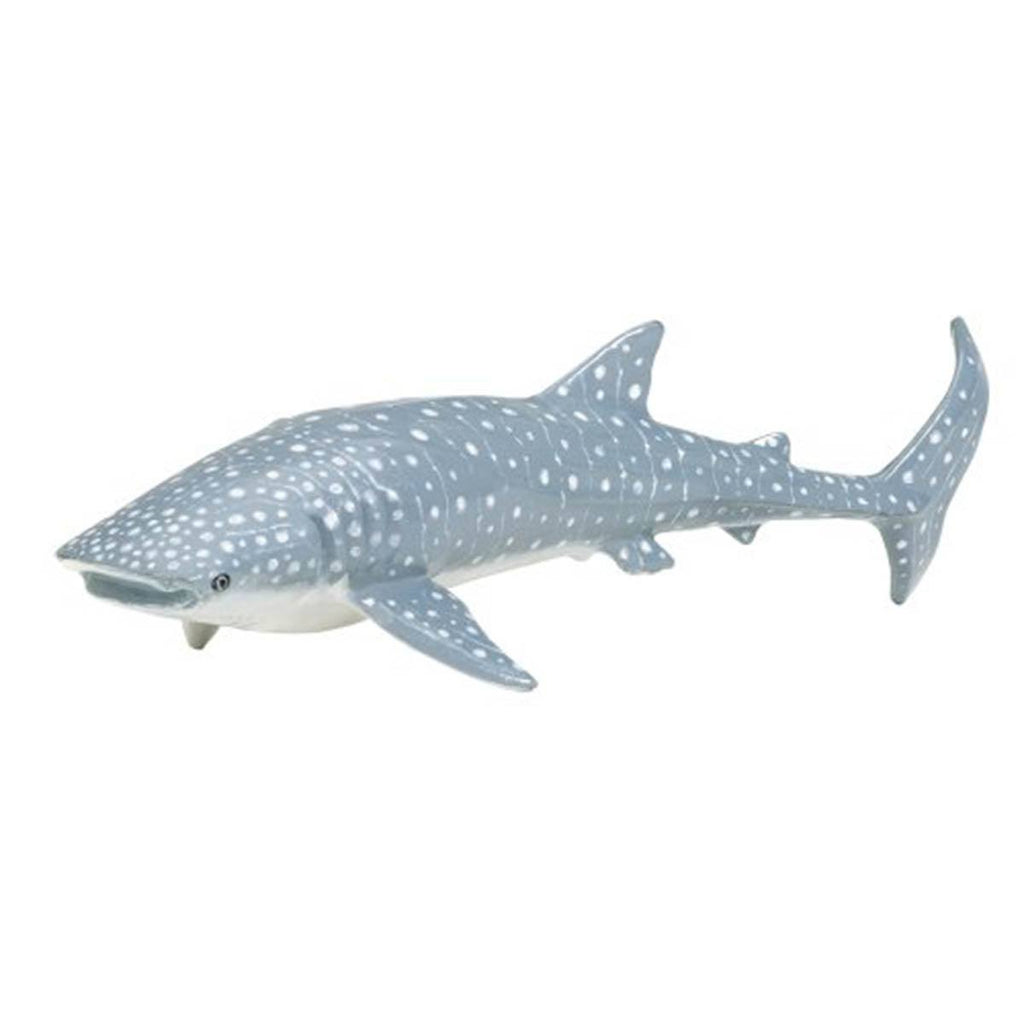 The Whale Shark Sea Life Figure Safari Ltd captures the magnificent essence of the world's largest fish in stunning detail. With its elongated body, distinctive patterns, and colossal size, the whale shark is a wonder of the sea, and this figure accurately replicates its every feature.
This figure is made of high-quality, non-toxic, and BPA-free materials that are safe for children and adults alike. Its size is also impressive, measuring 9 inches long and 3 inches high, which makes it perfect for display or play.
The figure showcases the whale shark's unique white spots and stripes, along with its flat, broad head and mouth that opens to reveal its plankton-trapping filter feeding system. The figure has been designed to have a lifelike look with intricate details such as the fins and tail that has ripples and ridges, and the eyes that appear to be looking out at the world.
Overall, the Whale Shark Sea Life Figure Safari Ltd is an amazing collectible that is perfect for marine enthusiasts and animal lovers. The realistic features of this figure bring the beauty of nature right into your home. It can also serve as an excellent educational tool for children, as it explores the unique characteristics of the whale shark and how it contributes to the ocean ecosystem.
In conclusion, the Whale Shark Sea Life Figure Safari Ltd offers a combination of beauty and education, making it an excellent addition to any collection or gift for those who appreciate the beauty of nature. Its sturdy construction and accurate replication of the whale shark's features ensure that it will last a long time and provide joy and education to anyone who owns it.
Recommended Age: 3+