Doctor Who Titans Comic Con Exclusive The War Doctor Vinyl Figure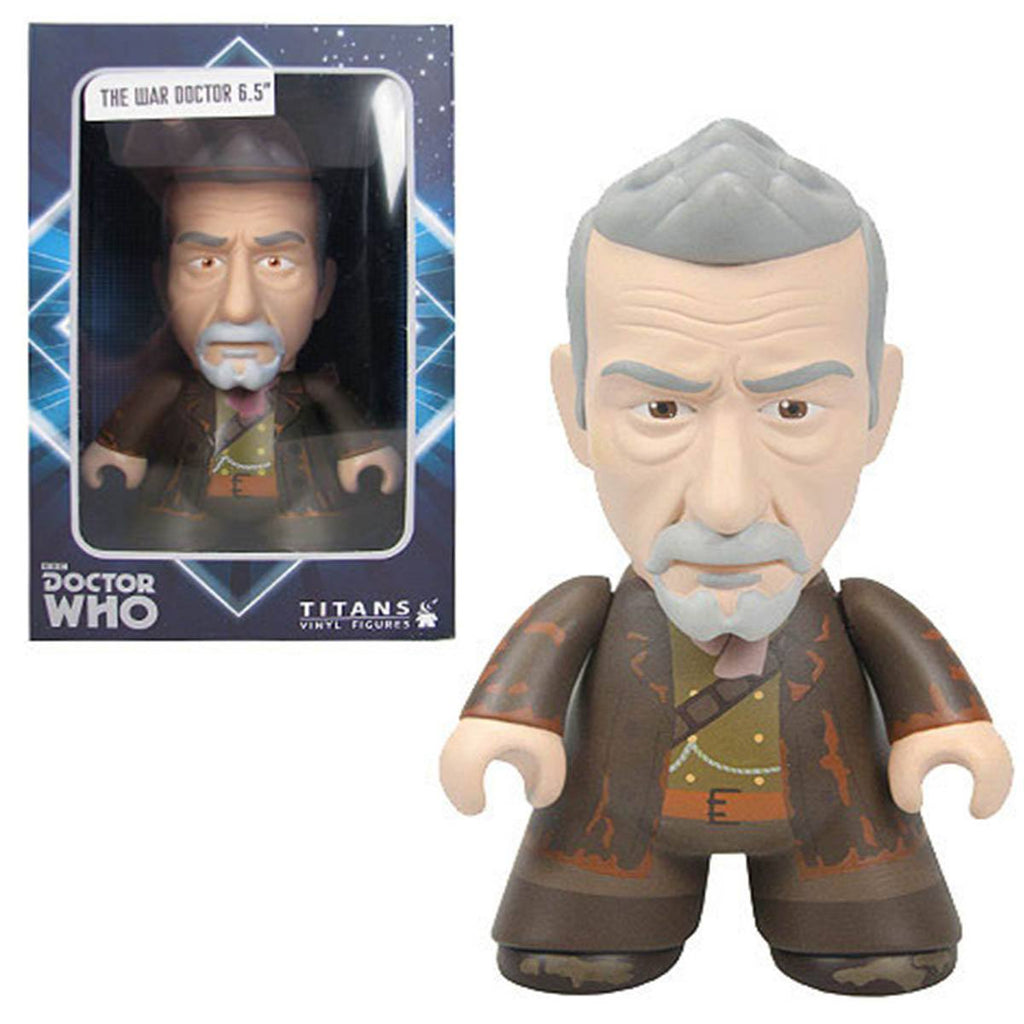 For Doctor Who fans, especially those who have seen the series' 50th anniversary special "The Day of the Doctor," the War Doctor is a character that stands out for his unique portrayal.
He was played by John Hurt, and he served as the version of the Doctor that fought in the Time War. This devastating conflict was portrayed as a pivotal moment in the Doctor's history, and the War Doctor was one of the few who had the chance to witness it.
Now, with the Doctor Who Titans Comic Con Exclusive, you can add a vinyl figure of the War Doctor to your collection.
This figure was designed with attention to detail in mind, capturing the War Doctor's look in the best possible way. The figure stands at 6.5" tall, making it small enough to fit on a desk or shelf but still large enough to be admired.
As an exclusive for Comic Con, it also comes with a unique packaging design that adds an extra layer of collectibility to the product.
The War Doctor vinyl figure is made of high-quality materials, ensuring that it will last for years to come. Whether you're a long-time Doctor Who fan or just starting to get into the series, this figure is sure to impress and become a treasured addition to your collection.
Overall, the Doctor Who Titans Comic Con Exclusive The War Doctor Vinyl Figure is an excellent choice for anyone who wants to expand their Doctor Who collection and bring home a piece of the series' rich history.
Recommended Age: 15+
Dimensions: 6.5"